Michael Dods Trainer Betting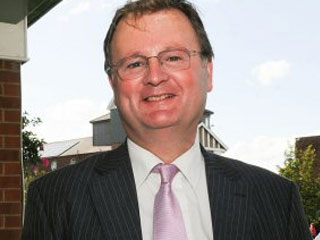 Recent trainer statistics
3
Winners from last 29 runners, in the last 14 days.
£29.00 Bet at &pound1.00 level stakes would result in a loss of £-13.63 at industry SP. The same bets placed at Betfair SP would show a loss of £-10.13 to £1.00 level stakes.
Today's Runners
The trainers runners for today and all other trainer statistics are updated around 9.30am each day.
Recent Runners
20th Jul 19
20:45 Doncaster 1m4f Hcap
Bullion Boss
3/10
8/1
7/1
10.38
10.50
6.00

(53%)

20th Jul 19
19:45 Doncaster 7f Hcap
Byrons Choice
8/11
7/1
6/1
14.50
8.72
6.00

(65%)

20th Jul 19
14:55 Ripon 1m2f Hcap
Snowdon
8/8
6/1
10/1
12.56
16.00
19.50

(123%)

20th Jul 19
13:45 Ripon 6f Sell Stks
Beautrix
3/9
28/1
20/1
27.96
30.00
10.00

(31%)

20th Jul 19
20:00 Haydock 5f Hcap
Arcavallo
6/9
8/1
8/1
8.74
10.50
8.20

(76%)

20th Jul 19
14:20 Ripon 5f Mdn Stks
Meccas Hot Steps
4/7
4/1
13/8
4.11
2.78
2.74

(98%)

19th Jul 19
14:10 Haydock 1m2f Hcap
Ride The Monkey
8/8
18/1
18/1
19.46
21.00
20.00

(95%)

19th Jul 19
15:15 Haydock 6f Hcap
Pendleton
2/6
10/3
5/2
5.03
3.75
2.40

(51%)

19th Jul 19
15:50 Haydock 1m6f Hcap
Billy No Mates
5/6
17/2
6/1
8.43
7.40
6.60

(88%)

15th Jul 19
14:20 Ripon 5f Mdn Stks
Shepherds Way
5/11
50/1
16/1
32.38
21.71
9.00

(39%)

15th Jul 19
15:40 Ayr 7f Hcap
Dutch Pursuit
8/8
9/1
7/1
9.40
12.50
11.00

(87%)

15th Jul 19
16:10 Ayr 1m Hcap
Danielsflyer
3/5
7/1
13/2
7.03
8.60
3.20

(29%)

15th Jul 19
14:05 Ayr 6f Hcap
Kolossus
2/6
18/1
12/1
18.85
12.64
2.80

(15%)

15th Jul 19
15:20 Ripon 5f Hcap
Queens Gift
1/5
9/4
15/8
3.29
2.95
1.01

(1%)

15th Jul 19
13:35 Ayr 7f Nov Stks
Road Rage
3/5
40/1
33/1
78.33
77.11
11.00

(13%)

15th Jul 19
16:40 Ayr 1m Hcap
Axe Axelrod
9/10
11/1
11/2
12.48
8.00
8.00

(100%)

13th Jul 19
17:35 York 6f Nursery
Troubador
1/8
9/2
5/1
7.00
8.40
1.01

(0%)

13th Jul 19
14:05 York 5f Listed
Deia Glory
5/8
20/1
16/1
22.56
18.95
4.70

(21%)

13th Jul 19
20:05 Hamilton 1m Hcap
Move In Faster
3/14
10/1
6/1
10.58
8.80
3.35

(30%)

12th Jul 19
20:00 Chester 7f Hcap
John Kirkup
3/12
15/2
20/1
12.42
32.00
4.60

(12%)

12th Jul 19
20:00 Chester 7f Hcap
Proud Archi
10/12
7/1
4/1
4.71
6.85
4.60

(62%)

11th Jul 19
15:45 Carlisle 7f Mdn Hcap
Musical Sky
5/10
22/1
20/1
20.89
24.00
8.80

(34%)

11th Jul 19
17:20 Carlisle 6f Hcap
Epaulini
6/10
22/1
12/1
18.32
15.50
13.00

(83%)

11th Jul 19
14:10 Doncaster 6f Mdn Stks
Hostelry
5/15
25/1
28/1
89.79
36.57
9.40

(24%)

11th Jul 19
16:50 Carlisle 6f Hcap
Gale Force Maya
1/8
11/1
11/2
9.85
7.52
1.01

(0%)

10th Jul 19
17:30 Catterick 7f Hcap
Aliento
3/14
5/1
4/1
5.55
6.72
1.32

(6%)

10th Jul 19
15:30 Catterick 7f Hcap
Bumbledom
3/7
13/2
6/1
5.77
8.00
2.08

(15%)

9th Jul 19
16:45 Pontefract 1m Hcap
Meccas Gift
10/10
11/4
4/1
3.77
5.87
6.20

(107%)

9th Jul 19
14:15 Pontefract 6f Nursery
Beautrix
13/13
25/1
13/2
20.34
7.40
4.70

(58%)

6th Jul 19
15:10 Beverley 5f Hcap
Arcavallo
5/9
14/1
18/1
16.27
22.83
11.00

(46%)

6th Jul 19
14:15 Chelmsford City 6f Hcap
Heath Charnock
2/7
10/1
8/1
11.19
9.65
4.70

(43%)

6th Jul 19
14:35 Beverley 5f Mdn Stks
Rapid Russo
4/10
12/1
12/1
23.94
16.02
5.30

(29%)

6th Jul 19
18:00 Carlisle 6f Hcap
Ventura Secret
2/8
4/1
5/2
5.80
3.97
2.14

(38%)

5th Jul 19
19:45 Beverley 1m Hcap
Hunterwali
5/6
11/4
15/2
4.74
10.86
16.50

(157%)

5th Jul 19
18:20 Haydock 6f Hcap
Pendleton
2/7
5/1
11/4
5.69
3.85
2.04

(36%)

5th Jul 19
14:00 Doncaster 5f Hcap
Queens Gift
1/8
10/1
4/1
11.02
5.22
1.01

(0%)

3rd Jul 19
14:10 Thirsk 6f Nov Stks
Commanche Falls
7/12
4/1
11/4
4.96
3.94
3.95

(100%)

3rd Jul 19
15:40 Thirsk 6f Hcap
Charlies Boy
11/18
22/1
16/1
25.77
19.50
17.00

(86%)

2nd Jul 19
15:15 Hamilton 1m Hcap
Meccas Gift
1/12
12/1
5/1
8.88
6.91
1.01

(0%)

29th Jun 19
14:45 York 6f Hcap
Jawwaal
9/18
25/1
16/1
22.71
22.14
13.00

(57%)

28th Jun 19
17:35 Doncaster 6f Hcap
The Thorny Rose
16/17
66/1
40/1
24.50
86.32
60.00

(69%)

28th Jun 19
14:10 Doncaster 1m Hcap
Mustaqbal
5/12
12/1
25/1
26.76
33.85
6.20

(16%)

28th Jun 19
18:35 Newcastle 5f Hcap
Dakota Gold
5/13
25/1
16/1
21.21
19.81
11.00

(53%)

27th Jun 19
17:10 Newcastle 5f Hcap
Que Amoro
4/6
11/2
6/1
8.33
8.10
6.80

(82%)

27th Jun 19
13:50 Newcastle 7f Hcap
Gale Force Maya
9/12
8/1
6/1
7.83
7.80
7.00

(88%)

27th Jun 19
13:50 Newcastle 7f Hcap
Axe Axelrod
3/12
40/1
16/1
45.54
17.83
12.00

(65%)

25th Jun 19
14:00 Beverley 7f Nov Stks
Road Rage
5/8
16/1
16/1
34.88
37.57
25.00

(66%)

22nd Jun 19
14:40 Redcar 7f Hcap
Wahoo
5/12
14/1
16/1
17.54
26.35
20.00

(75%)

22nd Jun 19
16:35 Redcar 1m Mdn Hcap
Farhh Away
4/11
5/1
7/2
3.69
6.26
6.00

(95%)

22nd Jun 19
16:25 Ayr 5f Listed
Deia Glory
6/16
22/1
22/1
17.31
34.62
14.00

(39%)

22nd Jun 19
14:40 Redcar 7f Hcap
Danielsflyer
9/12
9/1
10/1
8.41
13.50
11.50

(84%)

22nd Jun 19
15:50 Redcar 6f Nov Stks
Musical Sky
7/12
7/1
12/1
8.85
16.50
8.00

(45%)

22nd Jun 19
15:15 Redcar 5f Hcap
Que Amoro
3/10
10/1
12/1
12.65
15.46
4.00

(21%)

22nd Jun 19
14:40 Redcar 7f Hcap
Byrons Choice
4/12
11/2
4/1
7.08
6.32
4.00

(56%)

21st Jun 19
14:45 Redcar 1m2f Hcap
Ride The Monkey
4/7
16/1
28/1
24.88
75.00
25.00

(32%)

21st Jun 19
14:45 Redcar 1m2f Hcap
Dancin Boy
7/7
8/1
4/1
8.28
5.50
4.30

(73%)

21st Jun 19
16:35 Redcar 7f Hcap
Axe Axelrod
13/14
25/1
10/1
16.77
13.73
8.00

(55%)

21st Jun 19
17:55 Ayr 1m2f Hcap
Firby
3/12
13/2
10/1
9.40
13.23
4.00

(25%)

21st Jun 19
14:45 Redcar 1m2f Hcap
Flint Hill
6/7
12/1
9/2
11.75
5.92
5.20

(85%)

19th Jun 19
16:45 Hamilton 1m1f Hcap
Move In Faster
3/9
22/1
25/1
27.64
29.07
5.00

(14%)

18th Jun 19
15:40 Royal Ascot 5f Grp 1
Mabs Cross
4/12
17/2
6/1
9.52
7.40
4.10

(48%)

17th Jun 19
15:00 Carlisle 6f Hcap
Ventura Secret
2/17
10/1
4/1
8.39
5.30
2.00

(23%)

17th Jun 19
17:30 Carlisle 1m3f Hcap
Beaufort
7/10
11/2
6/1
7.88
8.00
2.22

(17%)

17th Jun 19
16:45 Catterick 7f Mdn Stks
Bumbledom
1/10
10/1
6/1
13.02
8.20
1.01

(0%)

17th Jun 19
14:00 Carlisle 6f Nov Stks
Troubador
1/6
11/2
7/4
3.92
3.10
1.01

(0%)

16th Jun 19
15:55 Doncaster 5f Hcap
Camacho Chief
1/7
7/2
9/4
3.79
3.85
16th Jun 19
15:20 Doncaster 1m4f Mdn Stks
Bullion Boss
2/5
15/2
7/2
12.02
7.55
7.60

(101%)

15th Jun 19
15:45 Chester 5f Hcap
Primeravez
7/7
16/1
16/1
12.75
26.74
20.00

(74%)

15th Jun 19
14:25 York 7f Hcap
Danielsflyer
6/20
16/1
20/1
24.79
27.00
25.00

(92%)

15th Jun 19
13:50 York 1m4f Hcap
Billy No Mates
4/13
18/1
5/1
9.72
7.01
5.60

(77%)

15th Jun 19
14:25 York 7f Hcap
Get Knotted
11/20
12/1
9/1
11.35
15.71
12.00

(75%)

15th Jun 19
17:15 York 6f Hcap
John Kirkup
7/22
17/2
13/2
8.35
8.53
3.90

(39%)

15th Jun 19
13:50 York 1m4f Hcap
Archis Affaire
9/13
14/1
12/1
16.04
18.29
11.00

(58%)

14th Jun 19
14:55 York 6f Sell Stks
Beautrix
9/18
66/1
50/1
80.00
125.56
11.00

(8%)

14th Jun 19
16:40 York 6f Hcap
Queens Gift
10/10
8/1
11/1
10.57
15.19
4.60

(25%)

14th Jun 19
15:30 York 7f Hcap
Proud Archi
2/19
14/1
14/1
13.40
24.40
1.67

(3%)

14th Jun 19
14:55 York 6f Sell Stks
Sparkling Breeze
4/18
50/1
33/1
55.00
59.33
12.50

(20%)

12th Jun 19
18:00 Hamilton 5f Mdn Stks
Birdie Bowers
5/7
10/3
4/1
4.90
5.28
3.05

(48%)

12th Jun 19
17:30 Hamilton 6f Hcap
Ventura Secret
2/15
20/1
18/1
18.98
25.86
2.04

(4%)

12th Jun 19
19:00 Hamilton 6f Hcap
Gale Force Maya
3/7
11/2
6/1
7.86
7.80
1.98

(14%)

11th Jun 19
17:30 Carlisle 5f Mdn Stks
Pearl Stream
6/9
16/1
10/1
19.98
13.50
4.20

(26%)

11th Jun 19
17:50 Thirsk 6f Mdn Stks
Commanche Falls
1/9
9/1
12/1
16.60
14.88
1.01

(0%)

11th Jun 19
18:00 Carlisle 1m1f Nov Stks
Transpennine Gold
6/9
150/1
33/1
38.50
79.89
44.00

(55%)

11th Jun 19
19:50 Thirsk 1m Nov Stks
Spiritual Command
7/11
18/1
20/1
13.67
26.92
30.00

(112%)

11th Jun 19
20:00 Carlisle 1m Hcap
Oh Yes Please
14/15
11/1
16/1
11.90
30.85
14.00

(44%)

11th Jun 19
19:50 Thirsk 1m Nov Stks
Myrmidons
5/11
11/2
10/1
9.20
14.36
8.40

(55%)

8th Jun 19
15:45 Beverley 1m Hcap
Mustaqbal
6/17
16/1
20/1
20.96
38.00
11.00

(27%)

8th Jun 19
14:00 Beverley 5f Cond Stks
Yarrow Gate
6/8
17/2
12/1
10.96
16.56
15.00

(90%)

8th Jun 19
16:10 Haydock 6f Hcap
Camacho Chief
3/15
14/1
10/1
10.54
13.90
2.10

(9%)

8th Jun 19
13:25 Beverley 7f Hcap
Byrons Choice
2/8
10/1
12/1
14.10
18.00
1.40

(2%)

8th Jun 19
16:45 Haydock 6f Hcap
Pendleton
5/11
11/2
11/4
5.92
4.25
3.70

(83%)

8th Jun 19
17:30 Beverley 7f Hcap
Hunterwali
1/12
10/1
10/1
12.00
14.50
1.01

(0%)

8th Jun 19
15:00 Haydock 5f Listed
Intense Romance
6/8
13/2
3/1
4.73
4.30
4.10

(94%)

7th Jun 19
19:25 Haydock 6f Hcap
John Kirkup
1/9
9/2
4/1
6.79
5.60
1.01

(0%)

6th Jun 19
17:10 Haydock 1m3f Hcap
Firby
8/15
8/1
13/2
7.38
8.08
6.20

(73%)

6th Jun 19
14:00 Hamilton 6f Nov Stks
Troubador
2/7
9/2
11/2
5.38
8.00
7.60

(94%)

5th Jun 19
19:00 Ripon 1m Hcap
Meccas Gift
5/10
14/1
16/1
16.46
22.26
22.00

(99%)

4th Jun 19
18:50 Newcastle 1m2f Hcap
Snowdon
3/7
11/1
11/1
12.19
13.92
7.00

(46%)

3rd Jun 19
16:45 Thirsk 5f Mdn Stks
Magical Duchess
6/8
8/1
8/1
12.08
14.50
30.00

(215%)

3rd Jun 19
14:15 Thirsk 6f Mdn Stks
Leapers Wood
5/10
100/30
6/1
5.48
7.41
6.40

(84%)