T Davidson Trainer Betting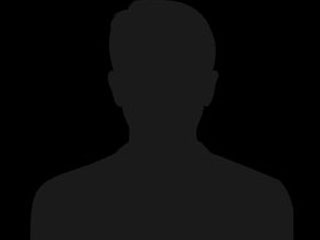 Recent trainer statistics
1
Winner from last 6 runners, in the last 14 days.
£6.00 Bet at &pound1.00 level stakes would result in a profit of £3.50 at industry SP. The same bets placed at Betfair SP would show a profit of £6.29 to £1.00 level stakes.
Today's Runners
The trainers runners for today and all other trainer statistics are updated around 9.30am each day.
Recent Runners
27th Sep 22
14:19 Ayr 6f Hcap
Pearl Of Qatar
2/12
16/1
18/1
18.67
21.18
3.00

(10%)

27th Sep 22
17:10 Ayr 1m7f Hcap
Tomorrows Angel
5/9
13/2
11/2
7.55
7.80
7.20

(91%)

23rd Sep 22
19:45 Newcastle 6f Nov Stks
Uptowntopranking
4/6
14/1
11/1
12.40
14.65
19.00

(132%)

18th Sep 22
16:00 Hamilton 1m4f Hcap
Proton
4/9
25/1
14/1
28.07
16.00
7.20

(41%)

18th Sep 22
14:00 Hamilton 6f Hcap
Pearl Of Qatar
4/11
16/1
28/1
23.96
34.77
40.00

(115%)

18th Sep 22
14:00 Hamilton 6f Hcap
Iris Dancer
1/11
10/1
17/2
14.90
12.29
1.01

(0%)

3rd Sep 22
15:26 Thirsk 7f Hcap
Pearl Of Qatar
7/7
16/1
11/1
18.08
14.00
9.00

(62%)

2nd Sep 22
14:50 Newcastle 1m Nov Stks
Our Absent Friends
3/3
33/1
50/1
88.75
94.87
42.00

(44%)

31st Aug 22
19:25 Hamilton 6f Hcap
Iris Dancer
5/6
5/2
2/1
3.42
3.13
2.80

(85%)

30th Aug 22
16:45 Ripon 2m Hcap
Tomorrows Angel
3/11
16/1
12/1
17.94
18.50
11.00

(57%)

24th Aug 22
17:00 Musselburgh 7f Hcap
Iris Dancer
5/8
5/1
11/2
8.61
7.22
9.00

(129%)

19th Aug 22
16:20 Carlisle 7f Hcap
Iris Dancer
2/9
10/1
12/1
13.87
17.50
8.00

(42%)

1st Aug 22
18:40 Carlisle 2m1f Hcap
Tomorrows Angel
12/13
12/1
20/1
14.62
30.00
18.00

(59%)

1st Aug 22
20:45 Carlisle 6f Hcap
Iris Dancer
5/11
11/2
4/1
6.66
6.43
20.00

(350%)

24th Jul 22
16:50 Uttoxeter 2m Hcap Hrd
Inajiffy
9/9
16/1
66/1
27.08
90.00
100.00

(111%)

18th Jul 22
16:45 Ayr 7f Hcap
Iris Dancer
5/7
4/1
8/1
9.34
10.50
9.00

(84%)

7th Jul 22
14:45 Carlisle 6f Hcap
Iris Dancer
2/10
12/1
12/1
21.52
15.50
5.80

(33%)

2nd Jul 22
19:50 Carlisle 1m1f Hcap
Proton
10/13
12/1
22/1
15.31
31.37
30.00

(95%)

29th Jun 22
14:20 Thirsk 1m Hcap
All Things Bright
11/14
16/1
11/2
8.97
7.01
5.00

(67%)

28th Jun 22
15:50 Hamilton 6f Hcap
Iris Dancer
4/8
10/1
15/2
11.48
12.00
9.00

(73%)

17th Jun 22
17:47 Ayr 6f Hcap
Iris Dancer
3/6
13/8
11/4
3.13
4.42
3.60

(76%)

31st May 22
18:22 Thirsk 6f Hcap
Pearl Of Qatar
7/15
10/1
16/1
21.96
26.63
55.00

(211%)

29th May 22
17:40 Kelso 2m Mares NHF
Thorsda
7/7
10/1
40/1
28.92
193.24
110.00

(57%)

29th May 22
16:41 Uttoxeter 2m4f Hcap Hrd
Eclair Des Sablons
6/6
5/1
7/2
5.02
5.10
4.50

(85%)

18th May 22
13:00 Ayr 1m Hcap
All Things Bright
7/10
14/1
20/1
22.75
22.98
18.50

(80%)

13th May 22
19:55 Hamilton 6f Hcap
Iris Dancer
1/13
6/1
9/1
14.33
13.47
1.01

(0%)

13th May 22
19:55 Hamilton 6f Hcap
Pearl Of Qatar
8/13
4/1
16/1
12.21
30.00
44.00

(148%)

7th May 22
17:20 Hexham 2m NHF
Thorsda
5/10
16/1
6/1
14.69
7.55
5.60

(70%)

6th May 22
19:45 Ripon 1m2f Hcap
All Things Bright
8/8
9/2
5/1
4.50
7.17
5.00

(65%)

30th Apr 22
20:20 Hexham 2m4f Hcap Chs
Torngat
10/11
12/1
5/1
14.48
7.43
7.00

(93%)

24th Mar 22
16:17 Sedgefield 3m3f Hcap Hrd
Cresswell Queen
1/6
10/1
9/2
8.03
6.47
1.01

(0%)