P T Midgley Trainer Betting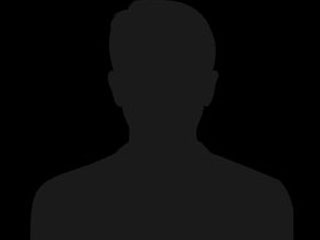 Recent trainer statistics
0
Winners from last 22 runners, in the last 14 days.
£22.00 Bet at &pound1.00 level stakes would result in a loss of £-22.00 at industry SP. The same bets placed at Betfair SP would show a loss of £-22.00 to £1.00 level stakes.
Today's Runners
The trainers runners for today and all other trainer statistics are updated around 9.30am each day.
Recent Runners
21st Sep 23
14:25 Ayr 5f Hcap
Ben Macdui
15/20
7/1
10/1
12.52
15.00
12.00

(79%)

21st Sep 23
14:00 Pontefract 6f Hcap
Rhythm
4/10
8/1
9/2
11.00
6.92
6.00

(84%)

20th Sep 23
16:00 Beverley 5f Hcap
Prospect
7/9
12/1
12/1
18.90
16.48
19.00

(116%)

20th Sep 23
17:15 Kelso 2m2f Hcap Hrd
A Shining Moon
2/8
3/1
5/1
5.58
7.37
1.86

(14%)

19th Sep 23
15:00 Redcar 5f Hcap
Elzaal
13/14
10/1
18/1
11.90
27.43
200.00

(753%)

19th Sep 23
15:00 Redcar 5f Hcap
Good Luck Fox
10/14
14/1
9/1
10.59
13.67
12.00

(87%)

19th Sep 23
15:00 Redcar 5f Hcap
Golden Rainbow
14/14
14/1
14/1
22.58
17.49
5.40

(27%)

19th Sep 23
15:00 Redcar 5f Hcap
Birkenhead
11/14
15/2
4/1
7.70
5.90
6.60

(114%)

19th Sep 23
20:30 Newcastle 1m Hcap
Atlantic Heart
5/13
10/1
9/1
10.90
14.82
10.50

(69%)

18th Sep 23
17:50 Thirsk 7f Hcap
Run This Way
5/15
10/1
11/1
14.38
17.50
13.00

(73%)

18th Sep 23
16:05 Thirsk 6f Hcap
Wrenegade Lad
6/10
12/1
12/1
13.46
18.91
10.50

(53%)

18th Sep 23
13:50 Thirsk 1m4f Hcap
Lukla
12/14
12/1
50/1
47.43
103.31
32.00

(30%)

17th Sep 23
17:20 Doncaster 5f Hcap
J R Cavagin
8/11
11/2
9/2
5.25
6.63
7.00

(107%)

17th Sep 23
17:20 Doncaster 5f Hcap
Mrs Trump
9/11
10/1
22/1
19.77
34.00
24.00

(70%)

15th Sep 23
15:55 Chester 7f Hcap
Emperor Caradoc
10/11
7/1
11/4
4.60
4.16
4.00

(95%)

14th Sep 23
13:15 Doncaster 6f Hcap
Strong Johnson
11/13
7/2
4/1
6.75
5.80
5.50

(94%)

12th Sep 23
16:40 Worcester 2m Hcap Hrd
Diana Prince
2/7
9/2
8/1
7.44
9.60
1.53

(6%)

11th Sep 23
20:30 Newcastle 5f Hcap
Latin Five
2/12
9/2
17/2
7.51
12.35
2.00

(9%)

11th Sep 23
19:30 Newcastle 6f Hcap
Frank The Spark
4/13
20/1
50/1
29.71
100.79
5.00

(4%)

10th Sep 23
16:55 York 5f App Hcap
Match Play
11/17
8/1
20/1
30.54
20.20
12.50

(60%)

9th Sep 23
16:10 Haydock 5f Hcap
Ventura Express
6/12
12/1
13/2
34.17
8.60
9.00

(105%)

8th Sep 23
15:20 Newcastle 7f Hcap
Emperor Caradoc
3/11
6/1
6/1
7.72
8.19
6.00

(70%)

7th Sep 23
17:35 Carlisle 5f Hcap
Dark Crusade
4/10
11/2
12/1
10.40
17.00
11.00

(63%)

2nd Sep 23
15:15 Beverley 5f Hcap
Van Gerwen
9/12
12/1
18/1
20.19
23.00
22.00

(95%)

2nd Sep 23
15:15 Beverley 5f Hcap
Ben Macdui
3/12
13/2
7/1
7.64
8.10
5.20

(59%)

2nd Sep 23
15:15 Beverley 5f Hcap
Golden Rainbow
6/12
20/1
20/1
24.71
19.81
13.00

(64%)

2nd Sep 23
15:15 Beverley 5f Hcap
Leodis Dream
1/12
12/1
13/2
15.83
8.11
1.48

(7%)

2nd Sep 23
14:40 Beverley 5f Listed
Elegant Erin
6/6
33/1
22/1
44.75
34.70
26.00

(74%)

30th Aug 23
14:40 Catterick 5f Hcap
Glory Fighter
6/9
10/1
9/2
8.27
5.50
5.30

(96%)

30th Aug 23
15:10 Catterick 6f Hcap
Enderman
6/12
11/4
7/2
5.85
6.46
4.20

(59%)

30th Aug 23
16:15 Catterick 7f Class Stks
Wrenegade Lad
5/9
13/2
7/1
5.43
10.00
8.00

(78%)

29th Aug 23
16:30 Ripon 1m Hcap
Atlantic Heart
7/12
7/1
18/1
22.08
30.49
20.00

(64%)

29th Aug 23
20:05 Musselburgh 1m4f Hcap
A Shining Moon
5/8
7/1
17/2
15.02
9.69
7.60

(76%)

29th Aug 23
18:30 Musselburgh 5f Hcap
James Watt
9/10
12/1
9/2
8.56
5.50
6.00

(111%)

29th Aug 23
16:00 Ripon 6f Hcap
Twelfth Knight
1/10
6/1
5/1
7.91
6.75
1.01

(0%)

28th Aug 23
15:10 Southwell 5f Hcap
Golden Rainbow
9/14
16/1
28/1
20.52
56.85
44.00

(77%)

28th Aug 23
15:00 Ripon 1m2f Mdn Stks
Lukla
3/6
33/1
25/1
23.04
50.00
22.00

(43%)

28th Aug 23
15:10 Southwell 5f Hcap
Birkenhead
2/14
9/2
11/2
9.02
8.40
8.20

(97%)

28th Aug 23
16:45 Ripon 1m2f Hcap
Dr Rio
10/13
7/2
15/2
9.74
12.58
11.00

(86%)

27th Aug 23
14:50 Beverley 5f Hcap
Van Gerwen
8/11
5/1
9/1
11.92
12.00
11.00

(91%)

27th Aug 23
15:25 Beverley 5f Hcap
James Watt
6/11
10/1
14/1
18.92
15.50
50.00

(338%)

27th Aug 23
14:50 Beverley 5f Hcap
Latin Five
4/11
6/1
9/2
5.19
7.00
6.60

(93%)

27th Aug 23
15:25 Beverley 5f Hcap
J R Cavagin
2/11
7/1
11/4
5.55
4.20
3.65

(83%)

27th Aug 23
15:25 Beverley 5f Hcap
Elzaal
3/11
8/1
10/1
12.08
13.00
5.00

(33%)

27th Aug 23
14:50 Beverley 5f Hcap
Sherdil
5/11
6/1
5/1
5.61
6.25
5.50

(86%)

26th Aug 23
19:00 Redcar 6f Hcap
Strong Johnson
1/12
7/2
5/2
4.23
3.58
1.01

(0%)

25th Aug 23
19:30 Hamilton 5f Hcap
Elegant Erin
4/7
5/2
15/8
3.21
2.96
2.96

(100%)

23rd Aug 23
13:50 York 5f Hcap
Ventura Express
12/20
16/1
22/1
31.62
36.32
30.00

(82%)

23rd Aug 23
16:45 York 5f Hcap
Vadamiah
11/14
25/1
33/1
55.33
48.90
16.50

(32%)

21st Aug 23
16:10 Catterick 5f Hcap
Good Luck Fox
5/8
25/1
10/1
15.04
11.40
21.00

(192%)

20th Aug 23
17:00 Pontefract 6f Hcap
Rhythm
5/11
20/1
12/1
22.83
14.90
990.00

(7115%)

19th Aug 23
14:40 Ripon 6f Hcap
Strong Johnson
3/17
14/1
6/1
15.23
7.40
2.72

(27%)

19th Aug 23
16:15 Doncaster 5f Hcap
Burning Cash
6/10
7/1
15/2
10.09
10.63
8.60

(79%)

19th Aug 23
20:00 Market Rasen 2m2f Hcap Hrd
Diana Prince
5/14
7/2
4/1
5.14
6.20
5.70

(90%)

19th Aug 23
17:25 Doncaster 7f Hcap
Atlantic Heart
13/16
8/1
25/1
24.25
46.56
26.00

(55%)

19th Aug 23
15:15 Ripon 6f Hcap
Twelfth Knight
14/18
14/1
25/1
30.88
44.65
42.00

(94%)

18th Aug 23
16:00 Wolverhampton 5f Hcap
Leodis Dream
5/11
16/1
14/1
21.67
18.35
11.50

(61%)

18th Aug 23
16:00 Wolverhampton 5f Hcap
Birkenhead
2/11
14/1
25/1
22.92
29.18
3.90

(10%)

18th Aug 23
18:35 Thirsk 5f Hcap
Majeski Man
2/8
9/2
10/3
5.50
5.11
3.85

(69%)

17th Aug 23
15:30 Beverley 5f Hcap
Indian Sounds
12/13
14/1
16/1
21.15
19.43
180.00

(971%)

17th Aug 23
15:30 Beverley 5f Hcap
Sherdil
5/13
16/1
11/1
11.92
14.22
13.00

(91%)

16th Aug 23
15:45 Beverley 7f Hcap
Dr Rio
2/11
3/1
7/2
4.39
5.10
2.32

(32%)

15th Aug 23
21:00 Newcastle 5f Hcap
Ben Macdui
1/10
10/1
5/1
6.58
8.06
1.01

(0%)

15th Aug 23
21:00 Newcastle 5f Hcap
Golden Rainbow
9/10
11/2
10/3
4.85
5.00
5.20

(105%)

12th Aug 23
15:48 Redcar 6f Hcap
Ventura Express
4/11
3/1
11/2
6.45
8.40
50.00

(662%)

12th Aug 23
16:24 Redcar 5f Class Stks
James Watt
3/9
5/1
4/1
8.26
6.14
6.60

(109%)

11th Aug 23
16:10 Thirsk 5f Hcap
Glory Fighter
4/16
25/1
28/1
31.42
61.29
22.00

(35%)

11th Aug 23
16:10 Thirsk 5f Hcap
Majeski Man
2/16
25/1
18/1
32.04
23.77
2.22

(5%)

11th Aug 23
15:40 Thirsk 7f Nov Stks
Angel From Above
4/13
9/2
12/1
11.27
18.04
13.50

(73%)

9th Aug 23
16:50 Pontefract 5f Hcap
Van Gerwen
1/8
14/1
20/1
17.42
28.99
1.01

(0%)

9th Aug 23
17:20 Pontefract 6f Hcap
Emperor Caradoc
3/9
5/1
6/1
9.30
8.20
7.60

(92%)

9th Aug 23
16:50 Pontefract 5f Hcap
Elzaal
5/8
14/1
20/1
23.44
29.25
25.00

(85%)

9th Aug 23
16:50 Pontefract 5f Hcap
Prospect
6/8
12/1
9/1
17.54
16.33
15.50

(95%)

8th Aug 23
20:10 Ripon 5f Hcap
Latin Five
1/7
11/4
10/3
3.92
5.60
1.01

(0%)

8th Aug 23
16:35 Catterick 6f Hcap
Yazaman
4/11
5/1
13/2
8.98
10.17
12.50

(125%)

8th Aug 23
20:10 Ripon 5f Hcap
Imperial Khan
4/7
7/1
17/2
12.46
9.48
5.00

(47%)

8th Aug 23
20:40 Ripon 5f Hcap
Your Spirit
2/4
3/1
2/1
4.10
3.59
2.36

(53%)

7th Aug 23
15:55 Ripon 5f Hcap
Mrs Trump
4/5
2/1
4/1
9.32
5.80
14.50

(281%)

6th Aug 23
16:52 Market Rasen 2m2f Hcap Hrd
Diana Prince
1/12
16/1
22/1
17.79
31.94
1.01

(0%)

5th Aug 23
19:30 Hamilton 5f Hcap
Elegant Erin
3/7
7/2
5/1
4.54
8.00
2.00

(14%)

5th Aug 23
16:35 Thirsk 5f Hcap
Good Luck Fox
8/9
14/1
16/1
19.81
25.00
10.00

(38%)

4th Aug 23
19:50 Musselburgh 7f Class Stks
Wrenegade Lad
3/12
14/1
33/1
24.54
63.56
2.32

(2%)

3rd Aug 23
14:40 Nottingham 6f Hcap
Enderman
1/6
10/1
7/2
10.38
5.10
1.01

(0%)

3rd Aug 23
18:40 Newcastle 7f Hcap
Atlantic Heart
3/11
20/1
14/1
18.50
19.47
4.90

(21%)

1st Aug 23
16:20 Beverley 5f Hcap
Hey Mr
7/9
5/1
9/2
5.41
6.38
6.80

(108%)

1st Aug 23
16:20 Beverley 5f Hcap
Sherdil
8/9
16/1
10/1
15.92
13.69
4.40

(27%)

30th Jul 23
17:10 Pontefract 5f Hcap
J R Cavagin
4/8
7/1
15/2
8.59
10.00
10.50

(106%)

30th Jul 23
17:10 Pontefract 5f Hcap
Elzaal
6/8
20/1
14/1
17.67
22.00
20.00

(90%)

30th Jul 23
17:10 Pontefract 5f Hcap
Yazaman
2/8
8/1
11/2
12.97
7.58
8.00

(106%)

30th Jul 23
17:10 Pontefract 5f Hcap
Imperial Khan
3/8
10/1
12/1
24.16
18.00
7.20

(36%)

29th Jul 23
14:05 York 5f Hcap
Glory Fighter
18/19
16/1
22/1
35.92
36.00
32.00

(89%)

29th Jul 23
14:05 York 5f Hcap
Leodis Dream
17/19
25/1
25/1
41.25
42.72
46.00

(108%)

29th Jul 23
14:05 York 5f Hcap
Majeski Man
13/19
20/1
18/1
50.92
27.00
100.00

(381%)

29th Jul 23
14:05 York 5f Hcap
Strong Johnson
6/19
16/1
7/1
16.04
8.40
8.00

(95%)

28th Jul 23
16:55 Thirsk 6f Hcap
Run This Way
6/7
11/2
9/4
3.72
3.28
3.10

(92%)

28th Jul 23
14:10 Uttoxeter 2m Hcap Hrd
A Shining Moon
2/9
11/2
10/1
6.23
14.50
11.50

(78%)

28th Jul 23
14:00 Thirsk 5f Hcap
Latin Five
2/9
9/2
9/4
4.30
3.38
2.04

(44%)

28th Jul 23
15:45 Thirsk 1m Hcap
Lukla
2/6
10/1
14/1
14.54
19.43
2.00

(5%)

27th Jul 23
14:30 Doncaster 6f Hcap
Emperor Caradoc
3/12
8/1
15/2
12.88
9.81
7.80

(77%)

24th Jul 23
18:30 Beverley 5f Hcap
Yazaman
5/9
10/1
17/2
20.08
11.00
10.00

(90%)