K. J. Condon Trainer Betting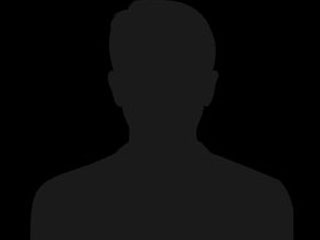 Recent trainer statistics
0
Winners from last 9 runners, in the last 14 days.
£9.00 Bet at &pound1.00 level stakes would result in a loss of £-9.00 at industry SP. The same bets placed at Betfair SP would show a loss of £-9.00 to £1.00 level stakes.
Today's Runners
The trainers runners for today and all other trainer statistics are updated around 9.30am each day.
Recent Runners
26th Sep 23
15:05 Cork 6f Hcap
Saturn Seven
6/10
10/1
9/1
12.74
12.21
2.04

(9%)

26th Sep 23
13:20 Cork 5f Mdn
Ringabella
9/13
16/1
9/1
13.46
11.68
38.00

(346%)

25th Sep 23
15:35 Down Royal 7f Mdn
Muhaarars Girl
4/8
13/8
6/4
2.92
2.77
3.00

(113%)

25th Sep 23
13:50 Down Royal 5f Nursery
Veracidad
3/6
7/2
7/2
5.12
5.46
7.40

(143%)

23rd Sep 23
15:05 Curragh 5f Hcap
Swift Flight
7/16
33/1
22/1
25.24
44.18
30.00

(67%)

23rd Sep 23
15:05 Curragh 5f Hcap
Sioux Spirit
11/16
33/1
28/1
34.15
42.53
810.00

(1948%)

21st Sep 23
14:50 Listowel 1m Mdn
Toll Stone
3/11
16/1
13/2
14.00
8.57
6.00

(66%)

18th Sep 23
17:25 Fairyhouse 7f Mdn
Muhaarars Girl
2/13
6/4
11/10
4.91
2.29
2.00

(78%)

18th Sep 23
15:45 Fairyhouse 7f Stks
Veracidad
4/8
10/1
13/2
11.30
9.86
1.15

(2%)

14th Sep 23
15:40 Naas 5f Nursery
Veracidad
6/10
11/2
11/2
5.90
9.00
290.00

(3613%)

14th Sep 23
13:55 Naas 6f Mdn
Ringabella
7/13
20/1
16/1
18.88
21.00
34.00

(165%)

12th Sep 23
18:15 Laytown 7f Mdn
Knight Sleeper
5/10
11/2
22/1
13.88
34.62
590.00

(1752%)

10th Sep 23
14:55 Curragh 5f Grp 1
Moss Tucker
1/10
22/1
16/1
38.29
26.92
1.01

(0%)

9th Sep 23
17:40 Leopardstown 7f Hcap
Ice Cold In Alex
12/17
33/1
33/1
63.33
61.73
6th Sep 23
18:10 Cork 6f Hcap
Ice Cold In Alex
4/9
14/1
7/1
9.02
9.60
24.00

(267%)

6th Sep 23
16:05 Gowran Park 1m Claim Stks
Saturn Seven
/
7/1
8.25
19.00
8.60

(42%)

6th Sep 23
19:10 Cork 7f Stks
Queen Of Thunder
2/4
9/2
4/6
3.40
1.79
1.60

(76%)

2nd Sep 23
15:25 Navan 5f Hcap
Sioux Spirit
5/7
14/1
16/1
27.00
26.00
27.00

(104%)

31st Aug 23
16:05 Navan 1m6f Hcap
Alluring
6/13
14/1
22/1
13.00
38.00
170.00

(457%)

31st Aug 23
14:05 Navan 6f Nursery
Veracidad
3/8
9/2
10/1
6.80
12.81
3.15

(18%)

30th Aug 23
16:20 Cork 7f Hcap
Sioux Spirit
9/10
9/1
25/1
10.50
40.38
30.00

(74%)

30th Aug 23
16:20 Cork 7f Hcap
Local Girl
7/10
5/2
13/2
5.22
10.00
8.60

(84%)

26th Aug 23
18:40 Curragh 6f Hcap
Ice Cold In Alex
7/17
28/1
10/1
9.31
15.50
110.00

(752%)

24th Aug 23
17:45 Leopardstown 7f Hcap
Saturn Seven
9/16
11/2
15/2
9.27
11.50
9.00

(76%)

22nd Aug 23
18:45 Roscommon 7f Mdn
Muhaarars Girl
2/7
11/2
1/1
5.46
2.42
1.67

(47%)

20th Aug 23
15:00 Curragh 6f Hcap
Ice Cold In Alex
9/13
12/1
12/1
14.88
18.56
130.00

(735%)

19th Aug 23
13:45 Curragh 7f Mdn
Queen Of Thunder
3/13
10/1
7/1
14.85
9.00
8.00

(88%)

11th Aug 23
19:35 Tipperary 7f Mdn
Toll Stone
5/9
5/1
10/3
4.07
5.50
440.00

(9756%)

11th Aug 23
17:15 Tipperary 5f Stks
Harmony Rose
2/4
11/2
7/4
4.83
2.94
3.00

(103%)

9th Aug 23
19:10 Sligo 6f Nursery
Veracidad
3/9
8/1
9/2
12.43
6.34
5.70

(88%)

7th Aug 23
15:25 Naas 6f Hcap
Sioux Spirit
3/7
13/2
12/1
8.80
20.00
12.50

(61%)

29th Jul 23
15:02 Gowran Park 1m Mdn
Muhaarars Girl
2/10
14/1
5/1
10.00
7.66
8.40

(111%)

28th Jul 23
17:22 Cork 5f Nursery
Veracidad
6/8
11/1
12/1
10.91
19.53
24.00

(124%)

28th Jul 23
17:57 Cork 5f Hcap
Gabriellas Spirit
1/14
16/1
17/2
24.21
12.89
1.06

(1%)

26th Jul 23
17:45 Naas 6f Hcap
Sounds Of Spring
4/15
16/1
13/2
11.95
9.34
380.00

(4544%)

24th Jul 23
20:10 Ballinrobe 1m4f Mdn
Knight Sleeper
6/8
14/1
9/1
18.75
13.86
10.00

(70%)

22nd Jul 23
15:10 Curragh 5f Grp 2
Moss Tucker
3/8
15/2
10/1
11.69
9.77
7.00

(68%)

20th Jul 23
16:45 Leopardstown 6f Mdn
Local Girl
2/10
7/2
10/3
5.58
4.90
3.10

(54%)

18th Jul 23
17:15 Killarney 1m Mdn
Local Music
9/14
33/1
40/1
60.00
201.92
270.00

(134%)

12th Jul 23
13:55 Dundalk 5f Hcap
Harmony Rose
4/6
10/3
9/2
4.85
5.96
4.10

(63%)

8th Jul 23
15:20 Naas 6f Hcap
Zaza Zut
14/19
25/1
18/1
20.00
31.18
8th Jul 23
15:55 Naas 6f Hcap
Sioux Spirit
5/5
9/2
11/4
4.92
4.36
55.00

(1607%)

6th Jul 23
16:25 Bellewstown 1m Mdn
Veracidad
7/11
9/1
7/1
11.40
12.00
8.00

(64%)

5th Jul 23
16:35 Tipperary 5f Stks
Harmony Rose
2/6
5/1
7/2
5.93
4.79
1.22

(6%)

4th Jul 23
16:45 Roscommon 7f Mdn
Zona Verde
5/11
15/2
8/1
11.12
9.86
8.20

(81%)

4th Jul 23
17:20 Roscommon 7f Mdn
Local Girl
3/11
14/1
9/1
10.22
18.30
11.00

(58%)

2nd Jul 23
15:00 Curragh 5f Hcap
Harmony Rose
11/16
16/1
25/1
35.83
37.88
25.00

(65%)

1st Jul 23
14:50 Curragh 6f Hcap
Ice Cold In Alex
9/13
14/1
12/1
11.22
15.87
7.20

(42%)

1st Jul 23
14:50 Curragh 6f Hcap
Gabriellas Spirit
3/13
14/1
18/1
18.04
22.88
10.50

(43%)

28th Jun 23
18:30 Naas 6f Hcap
Sioux Spirit
1/11
18/1
16/1
17.67
18.00
1.01

(0%)

28th Jun 23
17:30 Naas 5f Hcap
Zaza Zut
15/23
22/1
14/1
20.71
21.12
90.00

(442%)

26th Jun 23
17:45 Ballinrobe 1m1f Mdn
Toll Stone
4/6
12/1
9/1
13.50
15.50
5.10

(28%)

24th Jun 23
17:40 Down Royal 1m5f Mdn
Knight Sleeper
7/9
11/2
15/2
5.10
15.00
8.20

(51%)

18th Jun 23
13:25 Gowran Park 7f Mdn
Familiar
9/10
25/1
7/1
23.83
10.43
11.00

(106%)

16th Jun 23
18:15 Fairyhouse 6f Hcap
Ice Cold In Alex
4/7
4/1
16/5
4.23
4.80
6.20

(137%)

16th Jun 23
18:00 Cork 5f Listed
Harmony Rose
4/6
16/1
11/2
15.11
8.12
6.40

(76%)

16th Jun 23
17:25 Cork 5f Hcap
Gabriellas Spirit
6/10
9/2
4/1
9.62
5.20
10.50

(226%)

15th Jun 23
17:55 Leopardstown 7f Grp 3
Spring Feeling
6/6
22/1
16/1
22.68
20.00
15.00

(74%)

14th Jun 23
18:30 Limerick 7f Mdn
Veracidad
9/14
14/1
12/1
18.50
17.50
540.00

(3267%)

11th Jun 23
14:35 Navan 5f Hcap
Harmony Rose
2/7
4/1
6/1
7.39
8.40
2.08

(15%)

5th Jun 23
14:05 Gowran Park 7f Mdn
Saturn Seven
4/11
8/1
11/2
7.88
7.64
7.80

(102%)

4th Jun 23
13:35 Listowel 6f Mdn
Zona Verde
3/7
6/1
11/1
11.23
14.37
7.20

(46%)

3rd Jun 23
16:45 Listowel 1m Stks
Sioux Spirit
5/5
11/2
10/3
7.02
5.23
3.95

(70%)

1st Jun 23
19:00 Fairyhouse 6f Hcap
Zaza Zut
11/15
14/1
8/1
9.00
13.00
13.50

(104%)

30th May 23
19:15 Tipperary 5f Hcap
Zaza Zut
3/10
11/1
17/2
12.00
11.00
30th May 23
18:15 Tipperary 5f Mdn
Saturn Seven
3/6
15/8
2/1
2.90
3.38
2.62

(68%)

30th May 23
18:45 Tipperary 5f Hcap
Gabriellas Spirit
1/15
14/1
10/1
18.10
13.00
1.01

(0%)

28th May 23
15:15 Curragh 1m Grp 2
Spring Feeling
6/8
25/1
40/1
33.08
67.58
65.00

(96%)

28th May 23
14:15 Curragh 6f Hcap
Sioux Spirit
4/15
40/1
20/1
24.50
34.48
9.00

(24%)

27th May 23
14:30 Curragh 6f Grp 2
Moss Tucker
6/8
9/2
7/2
5.97
5.35
5.50

(103%)

26th May 23
19:00 Curragh 7f Hcap
Ice Cold In Alex
2/17
20/1
25/1
17.00
48.79
3.10

(4%)

26th May 23
20:00 Curragh 6f Hcap
Swift Flight
9/15
12/1
17/2
9.32
13.24
460.00

(3750%)

26th May 23
17:25 Curragh 6f Mdn
Saturn Seven
5/13
8/1
5/2
5.15
3.80
3.60

(93%)

21st May 23
16:15 Naas 1m Mdn
Muhaarars Girl
8/16
18/1
50/1
24.40
100.59
48.00

(47%)

21st May 23
14:15 Naas 5f Listed
Moss Tucker
2/10
11/4
3/1
3.85
4.86
4.60

(93%)

17th May 23
18:20 Cork 5f Hcap
Sioux Spirit
/
25/1
11.00
14.50
150.00

(1104%)

5th May 23
18:25 Cork 7f Hcap
Ice Cold In Alex
19/19
18/1
40/1
23.44
85.95
480.00

(564%)

5th May 23
17:15 Cork 5f Listed
Sioux Spirit
9/9
33/1
22/1
36.67
29.00
25.00

(86%)

5th May 23
17:50 Cork 5f Mdn
Zona Verde
7/13
15/2
6/5
5.86
2.28
2.24

(97%)

3rd May 23
16:50 Gowran Park 7f Mdn
Saturn Seven
2/15
12/1
3/1
10.44
4.70
1.76

(21%)

24th Apr 23
18:40 Naas 5f Listed
Moss Tucker
1/7
9/1
9/2
10.54
7.40
1.01

(0%)

22nd Apr 23
14:20 Navan 6f Mdn
Zona Verde
2/7
8/1
7/2
15.38
6.20
3.00

(38%)

16th Apr 23
16:20 Curragh 6f Hcap
Swift Flight
2/13
10/1
9/2
6.60
6.21
3.00

(38%)

11th Apr 23
20:15 Dundalk 6f Hcap
Zaza Zut
7/12
8/1
7/1
8.88
9.66
7.00

(69%)

8th Apr 23
16:40 Cork 5f Hcap
Sounds Of Spring
10/10
4/1
9/2
5.49
6.66
8.40

(131%)

8th Apr 23
15:30 Cork 6f Listed
Moss Tucker
5/9
11/4
11/4
4.72
4.10
4.20

(103%)

26th Mar 23
13:00 Naas 6f Hcap
Sounds Of Spring
3/14
9/1
3/1
7.85
4.75
2.00

(27%)

24th Feb 23
18:30 Dundalk 5f Hcap
Harmony Rose
1/7
15/2
8/1
6.60
13.20
1.03

(0%)

3rd Feb 23
15:55 Dundalk 5f Hcap
Harmony Rose
4/7
9/2
13/2
4.22
10.50
14.00

(137%)

6th Jan 23
16:25 Dundalk 5f Hcap
Zaza Zut
3/7
6/1
11/4
8.21
3.76
3.65

(96%)

14th Dec 22
14:45 Dundalk 6f Nursery
Zaza Zut
5/12
18/1
12/1
21.00
17.00
4.60

(23%)

9th Nov 22
14:15 Dundalk 6f Nursery
Zaza Zut
4/11
7/1
15/2
9.37
11.34
5.10

(40%)

6th Nov 22
13:15 Naas 5f Hcap
Sounds Of Spring
14/17
17/2
6/1
8.11
8.40
12.00

(149%)

26th Oct 22
14:15 Curragh 6f Hcap
Swift Flight
13/24
10/1
11/2
6.66
7.11
4.00

(49%)

23rd Oct 22
17:30 Curragh 5f Hcap
Sounds Of Spring
1/14
6/1
13/2
6.60
10.46
1.01

(0%)

23rd Oct 22
15:10 Curragh 6f Listed
Moss Tucker
1/10
7/2
6/5
2.67
2.36
1.01

(1%)

21st Oct 22
17:00 Dundalk 7f Claim Stks
Affable
5/11
6/1
4/1
5.17
7.58
6.00

(76%)

16th Oct 22
13:10 Naas 6f Mdn
Zaza Zut
4/8
14/1
14/1
15.79
30.00
12.50

(40%)

16th Oct 22
17:15 Naas 6f Hcap
Affable
8/14
11/1
11/1
12.79
17.50
5.90

(30%)

16th Oct 22
14:55 Naas 1m Listed
Accomplished
18/18
66/1
50/1
50.00
103.36
65.00

(63%)