Jessica Macey Trainer Betting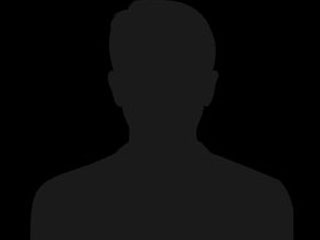 Recent trainer statistics
2
Winners from last 6 runners, in the last 14 days.
£6.00 Bet at &pound1.00 level stakes would result in a profit of £24.00 at industry SP. The same bets placed at Betfair SP would show a profit of £31.94 to £1.00 level stakes.
Today's Runners
The trainers runners for today and all other trainer statistics are updated around 9.30am each day.
Recent Runners
20th Sep 23
17:30 Yarmouth 6f Hcap
Dark Side Thunder
2/11
10/1
6/1
15.94
8.59
13.50

(165%)

19th Sep 23
17:45 Yarmouth 5f Hcap
Thunder Star
1/10
10/1
8/1
16.85
10.50
1.01

(0%)

19th Sep 23
18:15 Yarmouth 5f Hcap
Nautical Dream
6/8
12/1
10/1
13.76
12.21
6.20

(46%)

11th Sep 23
20:30 Newcastle 5f Hcap
Phoenix Star
1/12
25/1
20/1
14.98
27.44
1.01

(0%)

11th Sep 23
20:00 Newcastle 6f Hcap
Eyes
4/12
8/1
9/1
15.79
13.99
3.00

(15%)

8th Sep 23
14:45 Newcastle 1m2f Hcap
Mercurius Power
5/12
16/1
28/1
22.88
32.00
27.00

(84%)

30th Aug 23
14:40 Catterick 5f Hcap
Dark Side Prince
4/9
8/1
18/1
13.04
26.76
12.00

(43%)

30th Aug 23
15:10 Catterick 6f Hcap
Ohnojoe
12/12
25/1
25/1
25.00
31.00
48.00

(157%)

30th Aug 23
15:10 Catterick 6f Hcap
Shark Two One
5/12
6/1
11/2
7.47
7.30
6.00

(79%)

30th Aug 23
16:45 Catterick 7f Class Stks
The Muffin Man
6/9
10/1
13/2
15.67
8.74
27.00

(336%)

28th Aug 23
14:00 Southwell 7f Hcap
Wrath Of Hector
6/10
7/1
9/1
8.62
13.61
13.00

(95%)

28th Aug 23
16:25 Southwell 6f Hcap
Phoenix Star
11/12
10/1
33/1
13.87
68.39
27th Aug 23
14:50 Beverley 5f Hcap
Nautical Dream
7/11
12/1
66/1
26.21
178.47
95.00

(53%)

23rd Aug 23
16:45 York 5f Hcap
Thunder Star
9/14
14/1
22/1
32.33
32.00
10.00

(29%)

20th Aug 23
14:35 Southwell 6f Class Stks
Wrath Of Hector
5/10
6/1
3/1
5.64
4.96
4.40

(86%)

18th Aug 23
18:55 Newmarket 1m Hcap
Mercurius Power
8/12
12/1
25/1
23.46
33.64
32.00

(95%)

12th Aug 23
17:02 Redcar 1m Hcap
The Muffin Man
7/13
14/1
10/1
13.50
16.30
70.00

(451%)

11th Aug 23
14:40 Thirsk 5f Nov Stks
Stoneacre Girl
9/9
20/1
40/1
49.29
60.00
130.00

(219%)

11th Aug 23
16:40 Thirsk 6f Hcap
Ohnojoe
13/14
16/1
9/1
29.17
11.05
4.90

(39%)

9th Aug 23
20:20 Yarmouth 6f Hcap
Eyes
5/10
7/1
13/2
5.21
8.55
5.60

(61%)

9th Aug 23
14:40 Bath 6f Hcap
Jenever
1/12
5/1
5/1
7.34
8.31
1.01

(0%)

8th Aug 23
16:35 Catterick 6f Hcap
Shark Two One
3/11
5/1
4/1
5.64
5.00
1.35

(9%)

5th Aug 23
17:05 Doncaster 7f Hcap
Eleven Eleven
11/14
16/1
20/1
17.58
24.45
23.00

(94%)

5th Aug 23
14:45 Doncaster 5f Hcap
Thunder Star
1/6
4/1
9/2
12.09
5.79
1.01

(0%)

3rd Aug 23
18:05 Newcastle 7f Hcap
Mercurius Power
3/14
20/1
15/2
10.62
10.50
9.80

(93%)

26th Jul 23
17:05 Catterick 6f Hcap
Shark Two One
2/9
8/1
17/2
10.41
11.52
7.40

(61%)

21st Jul 23
14:40 Haydock 6f Nov Stks
Nina Hermosa
9/9
25/1
40/1
30.00
65.00
55.00

(84%)

20th Jul 23
15:45 Leicester 6f Class Stks
Eyes
3/15
10/1
6/1
6.83
7.80
6.00

(74%)

19th Jul 23
16:57 Catterick 5f Hcap
Ohnojoe
9/9
8/1
8/1
13.19
11.99
4.40

(31%)

13th Jul 23
14:35 Doncaster 5f Hcap
Jenever
2/15
7/1
7/1
11.44
9.34
1.12

(1%)

12th Jul 23
16:55 Yarmouth 5f Hcap
Dark Side Prince
3/11
10/1
14/1
16.92
20.00
7.40

(34%)

8th Jul 23
19:12 Nottingham 6f Hcap
Shark Two One
6/11
14/1
9/1
17.00
11.34
4.60

(35%)

7th Jul 23
14:20 Doncaster 1m Hcap
Eleven Eleven
10/12
12/1
14/1
14.25
21.00
13.00

(60%)

7th Jul 23
20:45 Beverley 7f Hcap
The Muffin Man
6/7
14/1
9/1
16.88
8.58
2.90

(25%)

5th Jul 23
16:50 Thirsk 7f Hcap
Mercurius Power
13/14
20/1
12/1
17.06
17.83
22.00

(125%)

30th Jun 23
17:10 Yarmouth 6f Stks
Wrath Of Hector
2/10
5/2
9/4
3.59
3.30
2.70

(74%)

30th Jun 23
16:40 Yarmouth 5f Hcap
Thunder Star
1/7
14/1
5/1
9.35
6.40
1.01

(0%)

29th Jun 23
20:45 Leicester 1m Hcap
Wamalama
7/7
25/1
33/1
38.00
54.34
28.00

(51%)

29th Jun 23
14:25 Nottingham 6f Hcap
Shark Two One
3/6
12/1
9/1
20.46
12.00
3.80

(25%)

21st Jun 23
20:20 Newcastle 1m Hcap
Eleven Eleven
7/12
8/1
7/1
9.18
9.05
12.50

(143%)

18th Jun 23
17:35 Doncaster 7f Hcap
The Muffin Man
10/13
14/1
17/2
15.35
10.68
19.00

(186%)

18th Jun 23
14:05 Doncaster 7f Hcap
Mercurius Power
14/15
14/1
16/1
36.33
24.40
27.00

(111%)

18th Jun 23
17:00 Doncaster 6f Hcap
Ohnojoe
10/10
16/1
7/1
13.69
9.54
10.50

(111%)

16th Jun 23
16:10 York 5f Nov Stks
Stoneacre Girl
12/14
50/1
22/1
31.00
23.79
44.00

(189%)

15th Jun 23
17:10 Yarmouth 6f Stks
Wrath Of Hector
2/12
5/1
13/2
6.44
9.34
5.40

(53%)

15th Jun 23
16:40 Yarmouth 7f Hcap
Eyes
4/6
7/1
5/1
6.22
7.17
5.40

(71%)

13th Jun 23
14:00 Southwell 5f Hcap
Jenever
2/13
5/2
1/1
3.63
2.30
1.18

(14%)

9th Jun 23
19:55 Haydock 6f Hcap
Dark Side Thunder
5/7
7/2
7/2
6.11
5.46
5.80

(108%)

6th Jun 23
21:00 Wetherby 5f Hcap
Jenever
1/10
7/2
9/4
3.70
3.90
1.01

(0%)

1st Jun 23
20:30 Carlisle 7f Hcap
The Muffin Man
3/9
10/1
17/2
8.28
12.72
6.00

(43%)

1st Jun 23
14:00 Yarmouth 1m Hcap
Eyes
6/10
7/2
4/1
4.33
6.37
2.50

(28%)

31st May 23
15:10 Beverley 7f Hcap
Mercurius Power
6/12
16/1
12/1
32.29
16.85
14.50

(85%)

30th May 23
20:25 Nottingham 1m Hcap
Eleven Eleven
8/11
10/1
9/1
12.78
12.30
14.50

(119%)

29th May 23
14:15 Redcar 6f Mdn Stks
Nautical Dream
5/8
8/1
22/1
17.33
45.80
11.50

(23%)

24th May 23
16:40 Yarmouth 7f Hcap
Dark Side Thunder
3/9
5/2
8/1
6.13
11.61
1.57

(5%)

20th May 23
16:52 Thirsk 6f Hcap
Jenever
2/20
22/1
14/1
14.12
19.34
2.14

(6%)

16th May 23
16:50 Wetherby 5f Mdn Stks
Smart Vision
5/9
33/1
40/1
30.00
56.37
55.00

(98%)

12th May 23
20:40 Nottingham 6f Hcap
Shark Two One
3/6
7/1
7/2
8.45
5.27
3.05

(48%)

12th May 23
19:50 Wolverhampton 5f Hcap
Beechwood Hugh
7/8
20/1
12/1
21.56
18.57
32.00

(176%)

9th May 23
20:15 Newcastle 7f Hcap
Eyes
2/8
7/2
5/1
7.06
7.33
1.01

(0%)

30th Apr 23
16:35 Wetherby 5f Hcap
Shark Two One
6/10
14/1
13/2
11.85
9.00
12.00

(138%)

25th Apr 23
17:35 Yarmouth 5f Hcap
Jenever
5/8
2/1
9/2
3.85
7.01
4.20

(53%)

25th Apr 23
14:05 Yarmouth 1m Hcap
Eleven Eleven
5/6
4/1
7/2
5.15
5.48
5.00

(89%)

24th Apr 23
15:35 Pontefract 1m Hcap
Mercurius Power
10/16
25/1
50/1
42.58
150.00
110.00

(73%)

22nd Apr 23
18:30 Nottingham 5f Hcap
Thunder Star
5/6
25/1
17/2
16.62
11.50
5.10

(39%)

15th Apr 23
19:30 Wolverhampton 1m1f Hcap
Shamalama
6/6
10/1
18/1
14.31
24.28
22.00

(90%)

15th Apr 23
16:30 Yarmouth 6f Hcap
Phoenix Star
7/11
7/1
4/1
7.97
5.50
5.40

(98%)

12th Apr 23
16:55 Nottingham 1m Hcap
Eleven Eleven
3/11
11/4
9/1
8.94
13.00
2.00

(8%)

9th Apr 23
16:25 Southwell 6f Nov Stks
Beechwood Hugh
/
33/1
50.00
180.00
60.00

(33%)

9th Apr 23
17:00 Southwell 6f Hcap
Dark Side Thunder
/
4/1
5.16
4.03
1.01

(0%)

9th Apr 23
14:05 Southwell 5f Hcap
Thunder Star
/
16/1
17.83
20.41
16.50

(80%)

6th Apr 23
19:00 Southwell 6f Hcap
Jenever
2/12
5/1
2/1
5.28
3.63
3.00

(76%)

31st Mar 23
18:20 Newcastle 7f Hcap
Hardy
11/13
5/1
8/1
9.79
10.50
11.00

(105%)

31st Mar 23
18:20 Newcastle 7f Hcap
Eyes
4/13
20/1
14/1
12.23
16.00
2.02

(7%)

31st Mar 23
17:50 Newcastle 1m Mdn Stks
Molly Mischief
5/8
14/1
16/1
32.88
32.00
13.50

(40%)

29th Mar 23
19:30 Kempton 6f Hcap
Phoenix Star
4/10
10/1
11/1
8.97
15.78
9.60

(58%)

28th Mar 23
18:30 Wolverhampton 6f Class Stks
Wrath Of Hector
2/10
8/1
10/3
5.80
4.50
4.10

(89%)

24th Mar 23
19:15 Newcastle 6f Hcap
Thaki
7/11
4/1
15/2
4.42
9.80
6.00

(57%)

24th Mar 23
19:45 Newcastle 7f Hcap
Mercurius Power
4/12
25/1
28/1
25.50
33.08
25.00

(75%)

15th Mar 23
20:00 Kempton 6f Hcap
Jenever
3/9
9/2
11/8
3.43
2.48
2.00

(68%)

9th Mar 23
18:45 Newcastle 1m Hcap
Eleven Eleven
2/10
2/1
3/1
3.42
4.13
2.78

(57%)

9th Mar 23
19:15 Newcastle 6f Hcap
Thaki
2/9
16/1
8/1
10.53
10.79
2.20

(12%)

9th Mar 23
19:45 Newcastle 7f Hcap
Hardy
4/11
9/2
4/1
9.90
5.50
5.30

(96%)

8th Mar 23
17:35 Kempton 6f Hcap
Dark Side Thunder
1/10
8/1
6/1
5.61
7.66
1.01

(0%)

28th Feb 23
19:30 Southwell 7f Hcap
Wrath Of Hector
10/14
14/1
18/1
16.56
35.89
27.00

(75%)

28th Feb 23
19:30 Southwell 7f Hcap
Eyes
14/14
25/1
40/1
42.00
70.00
30.00

(42%)

23rd Feb 23
20:00 Newcastle 5f Hcap
Phoenix Star
5/8
8/1
9/2
8.79
6.40
5.50

(83%)

23rd Feb 23
19:00 Newcastle 6f Hcap
Dark Side Thunder
7/10
6/1
6/1
7.44
8.20
7.00

(83%)

22nd Feb 23
17:05 Newcastle 7f Class Stks
Hes So Brazen
7/13
10/1
9/1
12.31
11.25
1.39

(4%)

21st Feb 23
20:00 Southwell 5f Hcap
Dark Side Prince
1/11
3/1
3/1
4.96
4.24
1.02

(1%)

20th Feb 23
18:00 Newcastle 5f Hcap
Phoenix Star
7/10
10/1
10/1
11.97
14.00
9.00

(62%)

14th Feb 23
17:30 Newcastle 1m Hcap
Eleven Eleven
1/12
13/2
6/1
4.88
7.79
1.01

(0%)

12th Feb 23
16:50 Southwell 6f Class Stks
Jenever
1/14
7/1
11/1
19.40
12.50
1.01

(0%)

10th Feb 23
16:20 Southwell 7f Hcap
Eyes
9/11
20/1
40/1
31.30
70.00
70.00

(100%)

10th Feb 23
17:25 Southwell 6f Hcap
Thaki
7/14
7/1
16/1
16.15
21.00
17.00

(80%)

10th Feb 23
13:40 Southwell 5f Hcap
Phoenix Star
8/12
12/1
15/2
7.13
8.98
8.60

(95%)

3rd Feb 23
19:15 Newcastle 6f Hcap
Wrath Of Hector
8/11
8/1
9/1
13.71
12.18
8.00

(63%)

26th Jan 23
15:20 Southwell 6f Hcap
Shark Two One
7/10
14/1
25/1
28.46
44.00
34.00

(77%)

23rd Jan 23
17:10 Southwell 5f Hcap
Dark Side Prince
2/10
7/1
4/1
9.66
5.70
1.15

(3%)

23rd Jan 23
17:10 Southwell 5f Hcap
Phoenix Star
3/10
12/1
14/1
17.75
19.57
9.00

(43%)