J G Portman Trainer Betting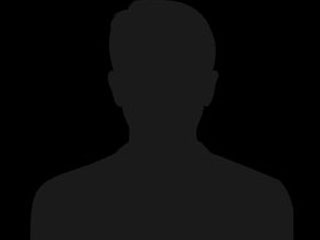 Recent trainer statistics
1
Winner from last 14 runners, in the last 14 days.
£14.00 Bet at &pound1.00 level stakes would result in a loss of £-10.75 at industry SP. The same bets placed at Betfair SP would show a loss of £-10.49 to £1.00 level stakes.
Today's Runners
The trainers runners for today and all other trainer statistics are updated around 9.30am each day.
Recent Runners
23rd Jun 22
16:40 Nottingham 1m6f App Hcap
Russian Rumour
4/7
3/1
7/2
7.50
4.72
6.20

(140%)

21st Jun 22
17:25 Newbury 1m3f Hcap
Broad Appeal
8/11
14/1
14/1
21.94
17.23
8.00

(43%)

21st Jun 22
18:00 Newbury 6f Nov Stks
Puntarelle
4/14
12/1
13/2
11.22
11.57
7.00

(57%)

21st Jun 22
20:40 Newbury 6f Hcap
Strike
4/10
10/1
9/2
13.34
7.17
3.00

(32%)

20th Jun 22
17:05 Windsor 6f Hcap
Romantic Memories
9/11
13/2
11/2
6.48
7.63
6.20

(78%)

18th Jun 22
14:07 Newmarket 6f Hcap
Falesia Beach
3/11
8/1
15/2
13.85
8.80
2.30

(17%)

17th Jun 22
18:35 Goodwood 1m4f Hcap
Way Of Life
3/5
3/1
10/3
6.30
5.01
3.00

(50%)

15th Jun 22
17:10 Nottingham 1m2f App Hcap
Swallowdale
6/7
12/1
13/2
9.40
8.60
2.02

(13%)

14th Jun 22
20:23 Brighton 7f Hcap
Sun Emperor
2/8
20/1
6/1
11.21
8.20
2.30

(18%)

14th Jun 22
19:23 Brighton 1m Hcap
Hellavapace
3/6
8/1
5/1
7.17
7.93
6.80

(84%)

13th Jun 22
19:20 Nottingham 1m2f Hcap
Belisa De Vega
10/12
5/1
4/1
4.76
5.60
4.40

(74%)

11th Jun 22
13:50 Bath 5f Nov Stks
Corinthian Kid
11/12
25/1
66/1
70.00
163.11
15.00

(9%)

11th Jun 22
13:40 Sandown 1m1f Hcap
Two Tempting
5/8
13/2
9/2
8.38
6.88
6.40

(92%)

11th Jun 22
13:15 Bath 2m1f Hcap
Orin Swift
1/6
7/4
9/4
4.04
3.51
1.01

(0%)

10th Jun 22
17:15 Goodwood 6f Mdn Stks
Enola Grey
3/8
16/1
6/1
23.42
8.27
7.20

(85%)

9th Jun 22
14:30 Nottingham 1m Mdn Stks
Sea Dart
9/11
16/1
33/1
44.40
60.00
26.00

(42%)

9th Jun 22
13:35 Newbury 1m2f Amt Hcap
Broad Appeal
7/12
11/2
14/1
12.40
23.68
14.50

(60%)

9th Jun 22
16:15 Newbury 1m Hcap
Silverdale
4/10
10/1
11/1
24.30
13.50
12.00

(88%)

7th Jun 22
14:15 Salisbury 6f Hcap
Romantic Memories
2/10
25/1
14/1
20.08
18.35
6.20

(30%)

7th Jun 22
14:30 Brighton 1m2f Class Stks
Ickytoo
6/6
8/1
18/1
14.65
23.35
13.00

(54%)

5th Jun 22
16:50 Goodwood 1m2f Hcap
New Heights
5/6
5/2
3/1
3.75
4.31
2.90

(57%)

3rd Jun 22
19:30 Bath 1m Hcap
Mark Of Respect
1/7
5/1
11/4
8.60
3.90
1.01

(0%)

31st May 22
13:35 Newbury 6f Mdn Stks
Roar Emotion
11/11
33/1
66/1
40.56
159.14
200.00

(126%)

31st May 22
13:00 Newbury 6f Mdn Stks
Bonnsie
13/17
25/1
25/1
57.90
32.81
20.00

(60%)

31st May 22
15:40 Newbury 7f Hcap
Falesia Beach
5/10
10/1
8/1
8.98
10.22
9.40

(91%)

30th May 22
20:15 Windsor 1m Hcap
Sun Emperor
10/13
14/1
28/1
24.67
51.86
55.00

(106%)

27th May 22
15:40 Chepstow 1m2f Hcap
Way Of Life
2/6
5/2
7/4
3.05
2.76
1.68

(39%)

27th May 22
13:20 Chepstow 1m Hcap
Belisa De Vega
5/8
4/1
5/1
10.69
7.21
5.00

(64%)

27th May 22
14:45 Brighton 1m2f Hcap
Toybox
1/7
12/1
5/1
11.10
7.36
1.01

(0%)

26th May 22
20:35 Sandown 1m Hcap
Two Tempting
2/13
8/1
5/1
4.83
7.09
2.00

(16%)

26th May 22
18:15 Sandown 5f Listed
Rumstar
3/7
14/1
13/2
9.86
8.35
4.10

(42%)

24th May 22
17:40 Lingfield 7f Hcap
Mild Reflection
11/13
20/1
11/1
26.58
13.00
18.50

(146%)

23rd May 22
19:10 Windsor 1m2f Hcap
Sweet Reward
4/10
11/2
7/2
5.76
5.00
4.90

(98%)

23rd May 22
13:10 Wolverhampton 7f Hcap
Falesia Beach
2/11
7/2
9/2
6.38
8.13
2.00

(14%)

21st May 22
13:10 Goodwood 6f Mdn Stks
Puntarelle
7/10
33/1
33/1
50.62
36.60
55.00

(152%)

20th May 22
16:40 Bath 1m2f Hcap
Mrembo
2/10
3/1
11/2
7.52
8.11
5.50

(63%)

19th May 22
20:20 Sandown 1m1f Hcap
New Heights
1/6
3/1
2/1
4.21
3.12
1.01

(0%)

18th May 22
17:30 Kempton 1m Hcap
Two Tempting
1/8
3/1
2/1
3.71
3.35
1.21

(9%)

13th May 22
15:50 Newbury 1m4f Hcap
Way Of Life
1/15
4/1
11/2
5.46
9.29
1.01

(0%)

13th May 22
13:00 Newbury 1m App Hcap
Mark Of Respect
7/13
12/1
11/2
8.43
6.12
7.80

(133%)

13th May 22
15:15 Newbury 1m2f Mdn Stks
Sea Dart
9/9
4/1
13/2
7.38
8.85
9.00

(102%)

10th May 22
15:50 Chepstow 2m Hcap
Russian Rumour
2/4
2/1
6/4
3.12
2.60
2.02

(64%)

10th May 22
17:45 Lingfield 7f Hcap
Sun Emperor
6/9
11/2
10/1
10.86
12.83
10.50

(80%)

9th May 22
17:05 Windsor 1m2f Hcap
Sweet Reward
2/7
5/1
5/1
6.51
6.60
4.00

(54%)

9th May 22
20:10 Windsor 1m3f Hcap
Swallowdale
5/8
7/2
10/1
10.51
13.82
4.00

(23%)

9th May 22
19:10 Windsor 1m Hcap
Silverdale
3/12
16/1
33/1
44.25
60.00
55.00

(92%)

7th May 22
17:15 Ascot 6f Hcap
Strike
4/19
12/1
8/1
16.44
10.25
6.00

(54%)

30th Apr 22
16:55 Goodwood 1m2f Hcap
Silverdale
9/9
10/1
22/1
13.83
38.49
34.00

(88%)

30th Apr 22
15:46 Goodwood 2m Hcap
Orin Swift
2/7
8/1
9/2
8.45
6.20
1.75

(14%)

30th Apr 22
15:16 Goodwood 1m2f Hcap
Sweet Reward
3/6
8/1
6/1
8.70
7.74
8.40

(110%)

29th Apr 22
13:00 Wolverhampton 1m Hcap
Headora
3/9
4/1
13/2
7.70
8.82
7.60

(84%)