Clive Boultbee-Brooks Trainer Betting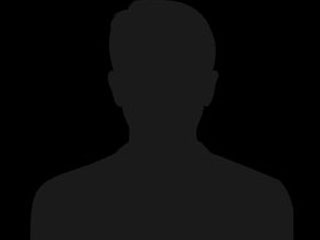 Recent trainer statistics
1
Winner from last 1 runners, in the last 14 days.
£1.00 Bet at &pound1.00 level stakes would result in a profit of £4.50 at industry SP. The same bets placed at Betfair SP would show a profit of £4.72 to £1.00 level stakes.
Today's Runners
The trainers runners for today and all other trainer statistics are updated around 9.30am each day.
Recent Runners
24th Nov 22
15:05 Lingfield 2m3f Mares Mdn Hrd
Felicie Du Maquis
1/10
10/1
9/2
12.75
5.72
1.01

(0%)

28th Oct 22
16:45 Uttoxeter 2m NHF
Shanakal
10/11
12/1
28/1
23.00
38.38
48.00

(126%)

28th Sep 22
14:26 Bangor-on-Dee 2m3f Mares Nov Hrd
Shesasuperstar
8/8
16/1
33/1
17.71
48.00
50.00

(104%)

14th May 22
14:50 Bangor 2m4f Hcap Chs
Getaway Luv
4/5
9/1
13/2
9.12
8.78
8.80

(100%)

29th Apr 22
18:25 Cheltenham 3m2f Hunt Chs
Geordie B
pu/11
5/1
14/1
9.20
21.00
18.50

(88%)

29th Apr 22
17:50 Cheltenham 3m1f Hunt Chs
Trio For Rio
1/9
5/2
11/4
2.90
4.20
1.01

(0%)

22nd Apr 22
16:35 Southwell 2m Nov Hcap Chs
Getaway Luv
2/5
17/2
9/1
8.81
12.20
5.20

(38%)

7th Apr 22
17:25 Taunton 2m Mdn NHF
Non Essential
7/8
17/2
18/1
21.00
24.00
10.00

(39%)

2nd Apr 22
16:02 Chepstow 2m Nov Hcap Chs
Getaway Luv
3/3
11/4
6/4
3.60
2.64
1.60

(37%)

23rd Mar 22
14:10 Haydock 2m3f Hcap Hrd
Lincorrigible
5/6
11/1
9/2
4.82
6.22
5.70

(90%)

22nd Mar 22
16:46 Exeter 2m1f NHF
Black Of The Glade
5/6
5/1
7/2
4.74
5.20
3.55

(61%)

22nd Mar 22
16:11 Exeter 3m Nov Chs
Racing Snake
6/7
5/1
7/2
9.57
5.12
5.30

(104%)

20th Mar 22
17:05 Carlisle 3m Hunt Chs
Geordie B
1/4
11/8
4/6
1.71
1.69
1.01

(1%)

14th Mar 22
13:45 Stratford 2m1f Nov Hcap Chs
Getaway Luv
1/7
14/1
7/1
16.06
8.60
1.01

(0%)

15th Feb 22
16:30 Lingfield 2m7f Hunt Chs
Geordie B
2/4
8/1
10/1
12.75
12.00
3.60

(24%)