A W Carroll Trainer Betting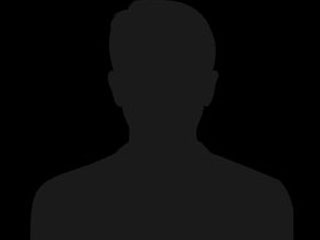 Recent trainer statistics
4
Winners from last 37 runners, in the last 14 days.
£37.00 Bet at &pound1.00 level stakes would result in a loss of £-8.00 at industry SP. The same bets placed at Betfair SP would show a loss of £-0.92 to £1.00 level stakes.
Today's Runners
The trainers runners for today and all other trainer statistics are updated around 9.30am each day.
Recent Runners
23rd Jun 22
16:40 Nottingham 1m6f App Hcap
Destinado
7/7
13/2
12/1
10.77
15.48
21.00

(138%)

23rd Jun 22
17:45 Leicester 1m4f Hcap
Pilot Wings
4/7
10/1
15/2
12.02
10.37
3.00

(21%)

22nd Jun 22
20:00 Bath 1m2f Hcap
Temur Khan
6/12
33/1
33/1
18.55
65.00
50.00

(77%)

22nd Jun 22
20:00 Bath 1m2f Hcap
Cafe Sydney
3/12
10/1
9/1
13.41
15.06
9.80

(63%)

22nd Jun 22
18:30 Bath 5f Hcap
Pop Dancer
2/7
7/2
4/1
4.31
6.40
1.70

(13%)

22nd Jun 22
14:15 Salisbury 5f Hcap
Under Curfew
3/6
8/1
10/3
7.17
4.62
6.00

(138%)

21st Jun 22
14:00 Brighton 7f Hcap
Queen Sarabi
8/8
6/1
13/2
7.10
9.10
5.90

(60%)

21st Jun 22
15:30 Brighton 1m4f Hcap
Be Fair
3/6
13/2
5/1
8.30
7.40
6.00

(78%)

21st Jun 22
16:35 Brighton 1m Hcap
Huntsmans Moon
7/7
8/1
7/1
12.88
8.88
7.00

(76%)

21st Jun 22
13:30 Brighton 6f Hcap
Boom The Groom
1/4
8/1
11/4
6.74
3.93
1.01

(0%)

20th Jun 22
20:10 Windsor 5f Hcap
Maybe Tonight
4/14
16/1
12/1
25.13
13.97
110.00

(840%)

20th Jun 22
14:45 Chepstow 6f Hcap
Iconic Knight
3/12
8/1
11/4
6.05
3.95
2.00

(34%)

20th Jun 22
20:10 Windsor 5f Hcap
Sapphires Moon
10/14
10/1
12/1
8.27
16.00
65.00

(427%)

20th Jun 22
14:10 Chepstow 7f Hcap
You Are Everything
7/7
12/1
14/1
20.00
16.85
16.00

(95%)

20th Jun 22
13:05 Chepstow 1m Hcap
Somedayonedaynever
6/9
20/1
14/1
36.75
18.00
17.50

(97%)

20th Jun 22
15:15 Chepstow 5f Hcap
Astrophysics
3/9
4/1
4/1
6.13
5.28
5.60

(107%)

18th Jun 22
18:20 Lingfield 7f Hcap
Forbearing
8/8
12/1
8/1
8.65
11.48
8.80

(74%)

18th Jun 22
18:20 Lingfield 7f Hcap
Christines Angel
7/8
20/1
25/1
27.75
38.00
20.00

(51%)

18th Jun 22
20:00 Lingfield 1m4f Hcap
Night Bear
4/7
14/1
22/1
23.00
29.00
7.00

(21%)

18th Jun 22
20:15 Haydock 1m Hcap
Equion
4/8
6/1
11/1
12.44
12.61
26.00

(215%)

18th Jun 22
17:18 Lingfield 1m Class Stks
Send In The Clouds
6/10
8/1
5/1
10.54
8.04
7.20

(88%)

18th Jun 22
20:45 Haydock 1m2f Hcap
Hooves Like Jagger
9/9
12/1
20/1
28.25
32.00
26.00

(81%)

16th Jun 22
13:45 Ripon 1m4f Hcap
Al Kherb
6/11
11/1
11/2
9.79
8.67
6.00

(65%)

14th Jun 22
18:53 Brighton 1m4f Hcap
Gold Standard
5/6
5/1
8/1
12.83
11.09
10.00

(89%)

14th Jun 22
19:53 Brighton 7f Hcap
Poetic Force
2/6
3/1
5/1
7.17
7.35
3.80

(44%)

14th Jun 22
17:20 Brighton 5f Hcap
Iconic Knight
3/5
9/2
5/1
5.78
6.88
2.80

(31%)

14th Jun 22
19:53 Brighton 7f Hcap
Fieldsman
1/6
3/1
11/4
8.97
4.10
1.01

(0%)

14th Jun 22
18:23 Brighton 6f Hcap
Hot Hot Hot
1/6
7/1
15/2
6.85
10.50
1.01

(0%)

14th Jun 22
19:23 Brighton 1m Hcap
Fly The Nest
6/6
16/1
16/1
32.00
21.00
11.00

(50%)

14th Jun 22
19:23 Brighton 1m Hcap
Elusive Artist
4/6
16/1
11/2
17.71
8.00
6.80

(83%)

14th Jun 22
20:23 Brighton 7f Hcap
Night Traveller
5/8
6/1
9/4
6.26
3.54
3.75

(108%)

13th Jun 22
18:40 Windsor 6f Hcap
Lequinto
1/9
13/2
12/1
20.44
17.55
1.01

(0%)

13th Jun 22
19:50 Nottingham 1m Hcap
Youarenotforgiven
2/8
10/1
5/1
16.88
9.15
3.60

(32%)

13th Jun 22
18:10 Windsor 6f Hcap
Neptune Legend
3/7
10/1
6/1
23.62
8.17
9.40

(117%)

12th Jun 22
14:05 Salisbury 7f App Hcap
Gun Dog
2/8
7/4
10/3
4.03
5.25
4.10

(73%)

11th Jun 22
15:40 York 6f Hcap
Resilience
15/19
14/1
40/1
60.42
62.74
14.50

(22%)

11th Jun 22
16:50 York 1m1f Hcap
Light Up Our Stars
3/13
11/4
15/2
10.23
11.00
10.00

(90%)

10th Jun 22
16:20 Chepstow 1m2f Hcap
Long Call
3/9
12/1
20/1
21.13
25.00
5.00

(17%)

10th Jun 22
13:00 Chepstow 1m Hcap
Global Style
3/13
6/1
9/2
8.65
6.57
6.00

(90%)

10th Jun 22
15:10 Chepstow 5f Hcap
Blue Venture
2/12
15/2
6/1
7.41
7.81
2.00

(15%)

10th Jun 22
14:40 Chepstow 6f Hcap
Holbache
5/12
12/1
12/1
17.29
16.05
15.00

(93%)

10th Jun 22
14:40 Chepstow 6f Hcap
Trusty Rusty
1/12
12/1
16/1
34.29
16.34
1.01

(0%)

10th Jun 22
13:00 Chepstow 1m Hcap
Beau Geste
4/13
15/2
8/1
9.06
11.00
7.60

(66%)

9th Jun 22
17:05 Nottingham 1m2f Hcap
Temur Khan
7/8
7/1
50/1
15.33
69.65
12.00

(16%)

9th Jun 22
17:05 Nottingham 1m2f Hcap
Cafe Sydney
5/8
5/1
9/1
8.10
13.10
9.00

(66%)

9th Jun 22
19:55 Haydock 1m2f Hcap
Come To Pass
9/13
25/1
50/1
60.21
70.00
20.00

(28%)

9th Jun 22
17:25 Haydock 6f Nov Stks
Secret Mistral
2/11
9/2
7/2
3.99
5.31
1.15

(3%)

9th Jun 22
13:00 Newbury 1m2f Amt Hcap
Voltaic
10/12
8/1
11/1
13.04
14.86
11.50

(76%)

9th Jun 22
17:05 Nottingham 1m2f Hcap
Destinado
4/8
15/2
6/1
9.89
7.20
6.00

(81%)

8th Jun 22
20:30 Kempton 2m Hcap
Ilhabela Fact
pu/7
8/1
25/1
17.00
44.00
38.00

(86%)

7th Jun 22
14:00 Brighton 6f Hcap
Doc Sportello
3/7
5/2
5/2
4.59
3.59
3.60

(100%)

7th Jun 22
16:05 Brighton 7f App Hcap
Queen Sarabi
6/7
5/2
3/1
2.87
4.57
2.86

(52%)

7th Jun 22
13:00 Brighton 5f Class Stks
Hot Hot Hot
4/9
8/1
10/3
5.50
4.30
4.80

(115%)

7th Jun 22
15:00 Brighton 1m4f Stks
Thunderoad
7/7
13/8
10/3
4.02
4.60
4.90

(108%)

7th Jun 22
15:30 Brighton 1m Hcap
Pretty Green
5/10
10/1
12/1
16.00
15.50
6.60

(39%)

7th Jun 22
14:00 Brighton 6f Hcap
Sapphires Moon
5/7
12/1
6/1
8.56
8.51
5.10

(55%)

7th Jun 22
15:30 Brighton 1m Hcap
Gun Dog
4/10
14/1
9/1
18.92
11.04
4.00

(30%)

7th Jun 22
14:30 Brighton 1m2f Class Stks
Huntsmans Moon
5/6
7/4
11/10
2.89
2.19
2.14

(96%)

7th Jun 22
14:00 Brighton 6f Hcap
Boom The Groom
2/7
7/1
12/1
12.71
16.73
4.60

(23%)

7th Jun 22
16:05 Brighton 7f App Hcap
Chetan
3/7
3/1
9/2
14.77
5.97
3.00

(40%)

5th Jun 22
13:30 Goodwood 7f Hcap
Sir Titan
6/8
20/1
33/1
20.36
52.75
12.50

(22%)

5th Jun 22
15:50 Goodwood 6f Hcap
Under Curfew
4/7
14/1
18/1
22.00
19.73
10.50

(51%)

5th Jun 22
13:30 Goodwood 7f Hcap
El Hibri
8/8
14/1
33/1
16.97
49.82
30.00

(59%)

4th Jun 22
13:21 Doncaster 6f Hcap
Red Alert
17/18
8/1
28/1
25.85
42.44
22.00

(51%)

4th Jun 22
18:05 Chepstow 5f Hcap
Iconic Knight
2/5
13/2
9/1
9.18
13.00
4.30

(28%)

4th Jun 22
13:21 Doncaster 6f Hcap
Bezzas Lad
3/18
11/1
22/1
33.95
29.63
7.20

(22%)

4th Jun 22
17:30 Chepstow 5f Hcap
Astrophysics
1/8
9/2
4/1
5.28
5.10
1.01

(0%)

4th Jun 22
20:35 Chepstow 1m4f Hcap
Gold Standard
4/10
4/1
8/1
8.59
12.15
2.50

(13%)

4th Jun 22
17:30 Chepstow 5f Hcap
Our Man In Havana
2/8
3/1
4/1
9.42
5.14
4.00

(72%)

4th Jun 22
19:05 Chepstow 7f Hcap
Latent Heat
2/7
12/1
5/1
25.00
6.37
5.20

(78%)

3rd Jun 22
18:27 Goodwood 6f App Hcap
Holbache
2/8
16/1
8/1
9.37
10.00
1.70

(8%)

3rd Jun 22
17:18 Bath 6f Hcap
Mr Pc
7/11
7/2
3/1
4.45
4.64
4.60

(99%)

31st May 22
14:20 Brighton 6f Hcap
Doc Sportello
1/7
8/1
11/1
9.83
14.31
1.01

(0%)

31st May 22
16:20 Brighton 1m Hcap
De Vegas Kid
1/7
7/4
6/5
2.52
2.38
1.01

(1%)

31st May 22
14:50 Brighton 7f Hcap
Pretty Green
5/8
25/1
12/1
15.06
16.36
12.00

(72%)

31st May 22
15:50 Brighton 1m2f Hcap
Headshot
2/4
11/2
9/2
6.10
5.80
1.80

(17%)

31st May 22
16:10 Newbury 7f Stks
Neptune Legend
5/8
6/1
66/1
84.79
112.33
12.00

(10%)

31st May 22
14:50 Brighton 7f Hcap
Somedayonedaynever
ur/8
20/1
18/1
26.18
28.00
22.00

(78%)

31st May 22
16:55 Brighton 5f Hcap
Wiley Post
1/6
11/2
9/2
7.45
6.64
1.01

(0%)

30th May 22
18:10 Windsor 6f Hcap
Winnetka
3/9
6/1
14/1
17.35
16.95
6.00

(31%)

30th May 22
17:05 Windsor 6f Nov Stks
Mary Jane Clarke
5/6
100/1
250/1
42.33
372.56
300.00

(80%)

30th May 22
18:40 Windsor 5f Hcap
Recon Mission
5/6
10/1
13/2
8.97
9.10
15.00

(173%)

30th May 22
18:10 Windsor 6f Hcap
Endowed
9/9
14/1
12/1
12.04
15.76
11.50

(71%)

28th May 22
17:20 Chelmsford City 7f Hcap
Global Style
3/13
11/4
8/1
5.78
12.00
4.10

(28%)

27th May 22
18:25 Haydock 1m3f Hcap
Al Kherb
8/17
50/1
33/1
22.00
53.91
11.00

(19%)

27th May 22
14:45 Brighton 1m2f Hcap
Beau Geste
3/7
6/1
4/1
6.05
5.80
4.50

(73%)

27th May 22
15:55 Brighton 1m Hcap
Poetic Force
1/4
11/4
2/1
3.99
3.37
1.01

(0%)

26th May 22
15:30 Yarmouth 1m Hcap
King Carney
5/7
33/1
25/1
14.50
33.77
12.00

(34%)

24th May 22
16:55 Bath 1m6f Hcap
Ilhabela Fact
3/8
11/2
14/1
8.60
20.00
15.50

(76%)

24th May 22
14:20 Bath 5f Hcap
Boom The Groom
5/11
33/1
50/1
32.05
64.30
60.00

(93%)

24th May 22
14:20 Bath 5f Hcap
Pop Dancer
2/11
7/1
10/1
10.63
10.98
3.05

(21%)

24th May 22
14:20 Bath 5f Hcap
Sapphires Moon
7/11
14/1
12/1
13.60
15.50
14.00

(90%)

23rd May 22
14:10 Wolverhampton 1m1f Hcap
Fly The Nest
6/9
8/1
20/1
12.73
28.44
16.00

(55%)

23rd May 22
19:40 Windsor 1m Hcap
Destinado
6/10
16/1
22/1
18.95
29.64
25.00

(84%)

23rd May 22
18:40 Windsor 5f Hcap
Resilience
1/9
6/1
7/2
7.45
4.44
1.01

(0%)

23rd May 22
20:15 Windsor 1m3f Hcap
Pilot Wings
7/12
33/1
6/1
10.14
9.86
13.00

(135%)

23rd May 22
19:10 Windsor 1m2f Hcap
Sense Of Worth
10/10
25/1
20/1
27.00
28.00
19.00

(67%)

21st May 22
19:15 Lingfield 7f Hcap
Latent Heat
6/12
8/1
16/1
10.00
22.00
20.00

(90%)

21st May 22
17:10 Lingfield 1m2f Hcap
Dylans Ruby
9/9
50/1
33/1
26.00
49.00
12.00

(23%)

20th May 22
15:30 Bath 5f Hcap
Iconic Knight
5/6
10/1
40/1
28.92
60.00
50.00

(83%)