M J Attwater Trainer Betting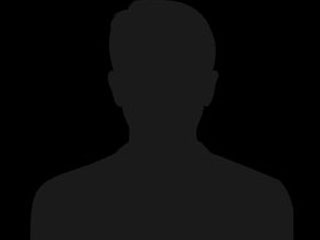 Recent trainer statistics
2
Winners from last 15 runners, in the last 14 days.
£15.00 Bet at &pound1.00 level stakes would result in a loss of £-1.75 at industry SP. The same bets placed at Betfair SP would show a profit of £1.67 to £1.00 level stakes.
Today's Runners
The trainers runners for today and all other trainer statistics are updated around 9.30am each day.
Recent Runners
24th Jun 22
17:10 Yarmouth 6f Stks
Cappananty Con
4/8
4/1
7/2
5.20
5.16
5.00

(96%)

24th Jun 22
16:40 Yarmouth 5f Hcap
Minhaaj
3/6
8/1
5/1
10.51
7.20
2.42

(23%)

23rd Jun 22
16:55 Newmarket 2m Hcap
Far Too Beautiful
7/7
8/1
18/1
16.85
23.12
27.00

(118%)

22nd Jun 22
18:30 Bath 5f Hcap
Vandad
4/7
12/1
9/2
9.68
6.49
5.50

(82%)

21st Jun 22
14:00 Brighton 7f Hcap
Bear To Dream
3/8
15/8
2/1
3.25
3.25
1.79

(35%)

21st Jun 22
13:30 Brighton 6f Hcap
Cappananty Con
2/4
10/1
9/4
5.76
3.56
3.15

(84%)

20th Jun 22
20:10 Windsor 5f Hcap
Cabeza De Llave
1/14
7/2
17/2
8.02
12.29
1.01

(0%)

20th Jun 22
17:05 Windsor 6f Hcap
Ard Up
3/11
20/1
25/1
55.00
30.00
3.30

(8%)

18th Jun 22
17:09 Newmarket 6f Hcap
Concierge
3/11
14/1
10/1
18.00
13.50
10.00

(72%)

17th Jun 22
19:10 Goodwood 5f Hcap
Nordic Glory
3/5
13/2
6/1
10.31
7.84
5.10

(60%)

14th Jun 22
17:20 Brighton 5f Hcap
Street Parade
1/5
7/2
11/4
3.98
4.38
1.01

(0%)

14th Jun 22
18:23 Brighton 6f Hcap
Big Time Maybe
4/6
4/1
8/1
8.00
10.50
11.00

(105%)

13th Jun 22
13:00 Lingfield 2m Hcap
Gavlar
3/8
11/1
33/1
28.25
45.67
23.00

(49%)

13th Jun 22
15:00 Lingfield 5f Hcap
Thismydream
4/7
5/1
16/1
11.35
19.00
17.00

(89%)

11th Jun 22
14:45 Chester 1m2f Hcap
Lawn Ranger
5/7
25/1
4/1
14.42
5.00
5.40

(110%)

8th Jun 22
20:00 Kempton 1m3f Hcap
Savoy Brown
5/10
10/1
12/1
13.31
17.93
3.60

(15%)

7th Jun 22
13:00 Brighton 5f Class Stks
Cappananty Con
4/9
7/2
7/2
4.31
5.80
6.20

(108%)

7th Jun 22
20:25 Chelmsford City 6f Class Stks
Real Estate
1/9
9/2
5/1
8.17
7.53
1.01

(0%)

6th Jun 22
17:05 Windsor 5f Hcap
My Joker
4/9
33/1
25/1
19.29
38.00
16.00

(41%)

6th Jun 22
17:05 Windsor 5f Hcap
Mary Of Modena
3/9
4/1
11/2
10.22
7.00
75.00

(1233%)

31st May 22
14:20 Brighton 6f Hcap
Minhaaj
7/7
14/1
15/2
9.15
13.00
10.50

(79%)

31st May 22
16:55 Brighton 5f Hcap
Street Parade
2/6
13/2
5/2
5.49
3.75
2.14

(41%)

31st May 22
16:40 Newbury 6f Hcap
Beauen Arrows
9/10
16/1
20/1
19.29
29.29
25.00

(85%)

31st May 22
14:50 Brighton 7f Hcap
Bear To Dream
1/8
6/4
5/2
4.28
3.61
1.01

(0%)

30th May 22
18:10 Windsor 6f Hcap
Concierge
4/9
4/1
7/1
9.04
9.25
15.00

(170%)

30th May 22
19:10 Windsor 1m2f Hcap
Lawn Ranger
5/7
14/1
22/1
33.73
23.13
13.00

(54%)

30th May 22
18:10 Windsor 6f Hcap
Vandad
7/9
12/1
25/1
27.62
33.89
20.00

(58%)

24th May 22
13:50 Bath 6f Mdn Stks
Thismydream
2/8
15/8
9/2
4.18
5.71
3.00

(42%)

24th May 22
19:40 Lingfield 5f Hcap
Lothian
8/8
13/2
9/1
6.61
10.50
23.00

(232%)

20th May 22
14:45 Goodwood 7f Hcap
Tadreeb
6/8
20/1
18/1
51.17
23.00
22.00

(95%)

18th May 22
18:30 Kempton 7f Nov Stks
Beauen Arrows
3/13
5/1
8/1
10.00
15.82
9.40

(57%)

18th May 22
20:30 Kempton 1m4f Hcap
Savoy Brown
6/13
11/2
7/1
6.32
9.06
7.00

(74%)

17th May 22
13:20 Wolverhampton 5f Hcap
My Joker
3/10
10/1
7/1
8.38
12.35
5.00

(35%)

17th May 22
13:00 Brighton 5f Hcap
Big Time Maybe
4/11
6/1
13/2
5.47
9.40
7.20

(74%)

17th May 22
13:20 Wolverhampton 5f Hcap
Cabeza De Llave
4/10
20/1
11/1
15.94
15.50
15.50

(100%)

10th May 22
18:15 Lingfield 6f Hcap
Maahi Ve
4/12
9/2
4/1
7.82
5.80
4.60

(75%)

9th May 22
17:05 Windsor 1m2f Hcap
Lawn Ranger
7/7
8/1
7/1
5.02
8.83
3.60

(33%)

7th May 22
17:15 Ascot 6f Hcap
Concierge
2/19
20/1
16/1
5.50
23.00
1.92

(4%)

29th Apr 22
16:00 Wolverhampton 1m1f Hcap
Luv U Mum
8/9
50/1
150/1
46.00
346.94
70.00

(20%)