J Mackie Trainer Betting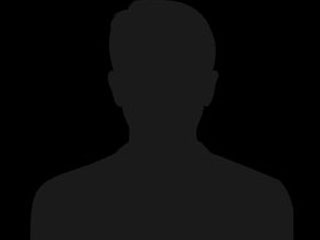 Recent trainer statistics
1
Winner from last 4 runners, in the last 14 days.
£4.00 Bet at &pound1.00 level stakes would result in a loss of £-1.13 at industry SP. The same bets placed at Betfair SP would show a loss of £-1.09 to £1.00 level stakes.
Today's Runners
The trainers runners for today and all other trainer statistics are updated around 9.30am each day.
Recent Runners
23rd Jun 22
14:10 Newcastle 1m Hcap
Distinction
8/12
6/1
11/1
9.59
15.50
14.00

(90%)

20th Jun 22
16:30 Southwell 2m4f Cond Hcap Hrd
Presenting Pete
1/8
8/1
15/8
5.45
2.91
1.01

(1%)

15th Jun 22
14:10 Uttoxeter 2m4f Mares Hcap Hrd
Miss Bamby
2/7
20/1
14/1
15.19
16.19
3.50

(16%)

15th Jun 22
19:20 Nottingham 1m Hcap
Available Angel
7/10
14/1
16/1
40.75
23.00
8.80

(35%)

10th Jun 22
19:48 Aintree 2m Hcap Hrd
Hurricane Ali
1/5
2/1
15/8
2.84
3.00
1.01

(1%)

9th Jun 22
19:35 Uttoxeter 2m4f Nov Hcap Hrd
Barnie Beetle
14/14
33/1
50/1
55.00
114.65
80.00

(70%)

9th Jun 22
16:00 Nottingham 6f Hcap
Good Listener
10/11
25/1
16/1
25.26
21.45
20.00

(93%)

7th Jun 22
19:20 Chelmsford City 1m2f Hcap
Sharpcliff
3/6
10/3
5/2
3.58
3.83
3.25

(80%)

29th May 22
15:31 Uttoxeter 2m4f Hcap Chs
Barton Knoll
4/9
5/1
6/1
7.11
7.56
5.20

(64%)

26th May 22
13:50 Ripon 1m2f Hcap
Distinction
3/8
4/1
5/2
4.85
3.75
2.54

(56%)

19th May 22
16:25 Wolverhampton 6f Hcap
Bomb Squad
2/8
8/1
13/2
9.67
8.40
3.20

(30%)

19th May 22
16:55 Chelmsford City 7f Hcap
Vivency
1/9
16/1
7/1
12.50
9.32
1.01

(0%)

17th May 22
13:40 Nottingham 6f Hcap
Amazing Mollie
11/12
16/1
18/1
22.70
24.38
140.00

(595%)

14th May 22
19:20 Uttoxeter 2m7f Nov Hcap Hrd
Barnie Beetle
7/8
12/1
33/1
29.00
46.47
30.00

(64%)

13th May 22
17:50 Aintree 2m4f Hcap Chs
Barton Knoll
2/8
8/1
9/1
13.48
11.50
1.01

(0%)

6th May 22
18:26 Wolverhampton 7f Hcap
Vivency
5/11
16/1
50/1
30.00
64.41
44.00

(68%)

30th Apr 22
16:05 Uttoxeter 2m4f Hcap Hrd
Hurricane Ali
4/6
5/1
11/4
5.33
4.01
3.80

(93%)

26th Mar 22
18:30 Wolverhampton 6f Hcap
Elland Road Boy
7/8
14/1
8/1
9.66
9.00
6.00

(63%)

27th Jan 22
15:25 Southwell 5f Hcap
Elland Road Boy
8/12
33/1
9/1
40.00
11.38
11.00

(96%)

27th Jan 22
16:00 Southwell 1m4f Hcap
Elhafei
1/9
7/1
8/1
12.08
9.81
1.01

(0%)