J Ewart Trainer Betting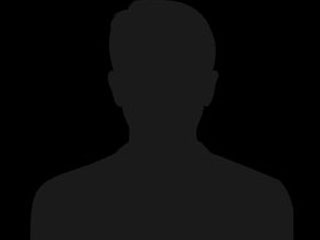 Recent trainer statistics
1
Winner from last 7 runners, in the last 14 days.
£7.00 Bet at &pound1.00 level stakes would result in a loss of £-3.25 at industry SP. The same bets placed at Betfair SP would show a loss of £-3.14 to £1.00 level stakes.
Today's Runners
The trainers runners for today and all other trainer statistics are updated around 9.30am each day.
Recent Runners
25th Nov 22
12:35 Doncaster 2m Hcap Chs
Lake Takapuna
5/5
9/2
4/1
9.19
5.50
6.80

(129%)

24th Nov 22
14:58 Kelso 2m7f Nov Hcap Chs
Brayhill
3/5
2/1
5/2
2.84
3.65
1.20

(8%)

23rd Nov 22
13:05 Wetherby 1m7f Nov Hcap Chs
Escapeandevade
3/6
9/4
7/4
3.54
2.74
1.25

(14%)

21st Nov 22
15:05 Musselburgh 1m7f Hcap Hrd
Fostered Phil
2/8
4/1
6/1
6.75
8.55
1.76

(10%)

21st Nov 22
15:35 Musselburgh 3m Hcap Hrd
The Blame Game
pu/13
12/1
16/1
13.90
20.44
25.00

(123%)

21st Nov 22
12:50 Musselburgh 2m4f Hcap Chs
Hold Onto The Line
1/8
3/1
11/4
4.40
3.86
1.01

(0%)

17th Nov 22
15:23 Newcastle 2m NHF
Lethal Industry
2/8
12/1
16/1
38.25
22.91
1.36

(2%)

10th Nov 22
13:40 Newcastle 2m4f Hcap Chs
Heroique De Maulde
2/7
9/4
11/4
6.03
4.21
1.22

(7%)

10th Nov 22
14:50 Newcastle 2m4f Mdn Hrd
Hashtag Lord
2/6
9/4
3/1
3.65
3.93
3.45

(84%)

9th Nov 22
14:55 Ayr 2m4f Nov Hcap Chs
Lord Roco
2/7
8/1
9/1
8.07
11.00
1.50

(5%)

9th Nov 22
14:55 Ayr 2m4f Nov Hcap Chs
Benack
3/7
12/1
11/2
8.42
7.40
4.70

(58%)

5th Nov 22
15:50 Aintree 2m1f NHF
Lemoine
3/12
20/1
14/1
20.00
16.62
16.00

(96%)

5th Nov 22
12:33 Kelso 2m6f Nov Hrd
Community Rebel
4/7
8/1
22/1
33.75
24.26
14.00

(56%)

5th Nov 22
14:53 Kelso 2m7f Nov Hcap Chs
Brayhill
1/5
5/1
7/2
4.05
5.20
1.01

(0%)

4th Nov 22
15:10 Hexham 2m Hcap Hrd
Beat Box
2/14
7/1
15/2
7.94
9.80
2.02

(12%)

25th Oct 22
15:30 Bangor-on-Dee 2m7f Hcap Hrd
The Blame Game
pu/9
12/1
16/1
21.54
22.74
18.50

(80%)

22nd Oct 22
16:00 Kelso 2m1f Hcap Chs
Lake Takapuna
5/8
10/1
18/1
10.71
25.70
13.00

(49%)

22nd Oct 22
13:40 Kelso 2m Mdn Hrd
Hashtag Lord
6/14
3/1
5/1
7.80
7.54
12.00

(168%)

17th May 22
19:33 Hexham 2m Hcap Hrd
For Three
5/7
4/1
9/2
5.34
6.57
4.30

(59%)

13th May 22
19:35 Aintree 3m1f Hcap Chs
Empire De Maulde
4/9
10/1
5/1
4.75
7.30
3.00

(32%)

30th Apr 22
19:50 Hexham 2m Hcap Hrd
For Three
2/9
8/1
14/1
9.20
18.44
3.45

(14%)