Gambling Cons, Scams and Scoundrels
Card Counting Phuong Quoc Truong Jailed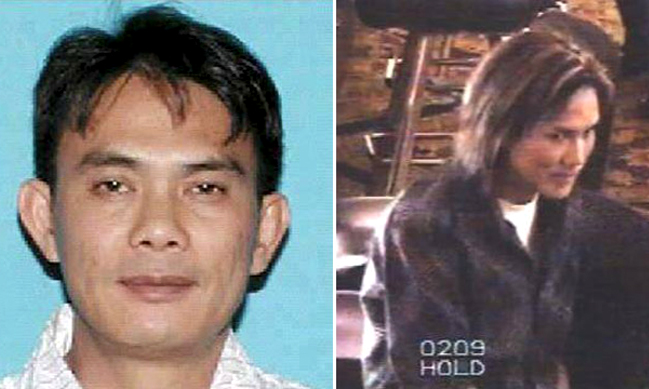 Above: Phuong Quoc Truong aka Pai Gow John
A life of luxury – fancy cars, amazing jewellery, grand properties and much more – all belonging to Mr Phuong Quoc Truong, resident in the US. What more could one wish for? Maybe not to be caught scamming twenty seven casinos in the City of San Diego?
Unfortunately, that wish didn't come true for Mr Truong. After years of masterminding a huge casino gambling scam, he was sentenced to seventy months in prison. He was also ordered to reimburse $2.7 million and pay $5.7 million as compensation to the scammed casinos.
Like in the plot of an Italian mafia movie, the people involved in making this a successful operation were recruited from all walks of life: from casino employees (dealers and supervisors) to high profile personalities like the son of the former mayor of Seattle. A total of thirty seven defendants have pleaded guilty so far.
The involved casino dealers were taught how to perform fast shuffles, providing Mr Truong's associate gamblers with the perfect conditions for card counting. Each win consisted of thousands of dollars, filling Mr Truong's bank accounts.
Card counting is not illegal under the laws of the United States. But all that changes if an external device is used or another person assists the gambler enabling great winnings.
Gambling Cons, Scams and Scoundrels
Card Counting Phuong Quoc Truong Jailed
3 Feb 2017
Pedro Grendene Bartelle scoops $1.2 Million on number 32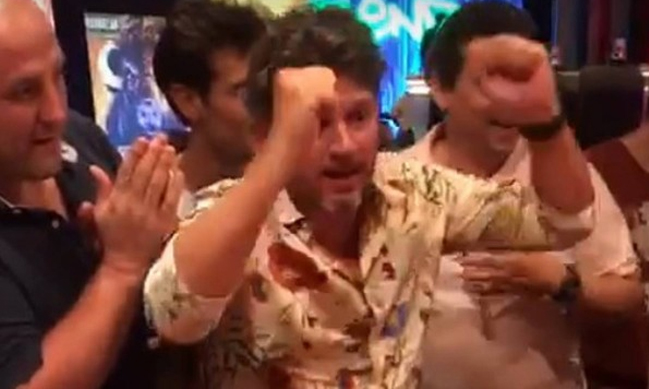 On the 3rd of January 2017, at the casino inside the Hotel Conrad in Punta Del Este, Uruguay, nearly $35,000 were placed on number 32 at the roulette table. The gambler, the Brazilian billionaire businessman Pedro Grendene Bartelle, watched relaxed the spinning wheel. Where it stopped the crowd erupted – the ball had landed on number 32. The huge win of over $1.2 million was celebrated appropriately.
The moment was recorded by onlookers and became a huge hit on Youtube.
Gambling Cons, Scams and Scoundrels
Pedro Grendene Bartelle scoops $1.2 Million on number 32
1 Feb 2017
Court Overturns Phil Ivey's Borgata Baccarat Decision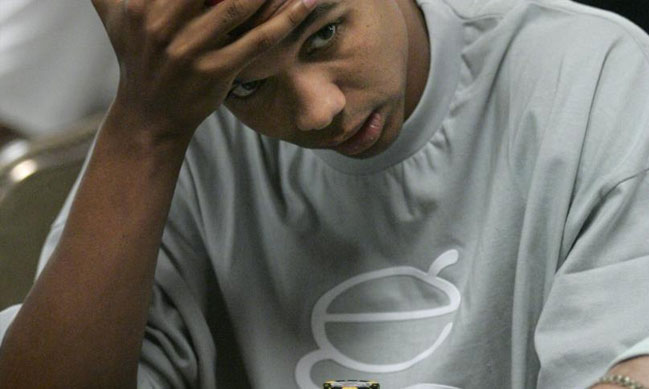 Back in July 2012, the well-known professional poker player, Phil Ivey, won a grand sum of $4.8 Million, while playing at the baccarat tables of the Atlantic City's Borgata Hotel Casino & Spa for 17 hours. That had not been his biggest win at the Borgata. On a previous occasion, he left with a whooping total of £9 Million in his pocket.
That could have been simply unbelievable luck. But on this occasion, Lady Luck had nothing to do with it. The ingredients for this remarkable success were Gemaco Borgata cards that had minute asymmetries in their back patterns and the incredible skill of someone like Cheng Yin Sun, Ivey's partner, who taught herself how to recognize each card by its imperfections.
Sun bought some souvenir playing cards from the Borgata (identical to those used in the casino) and realised that the patterns on the back were not perfectly symmetrical. That meant, she was able to learn how to identify the cards depending on the errors in the pattern along the left or right margins (not wider than 1/32 of an inch).
At the baccarat table, Sun kept asking for the cards to be turned upside down. Without questioning, the dealer agreed to her request. Working as a dealer in a casino, one gets used to all the superstitions players entertain in the hope of a big win. Little did he know that Sun was tracking the cards as they were moving through the deck and therefore enabling Ivey to cash in win after win, million after million.
Sun's mental acumen in distinguishing the minute differences in the patterns on the back of the playing cards is remarkable.
Brought in front of a low court judge, the ruling went in favour of Ivey and Sun, but a higher court of law has recently ordered Phil Ivey to return his winnings, though without granting $250,000 in compensation to the casino. Ivey is appealing.
Gambling Cons, Scams and Scoundrels
Court Overturns Phil Ivey's Borgata Baccarat Decision
23 Jan 2017
Now that is luck!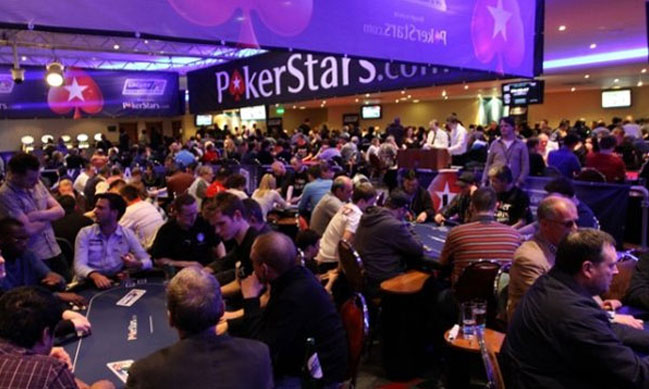 On Saturday, the 14th of January, Lady Luck finally paid a welcomed visit to the 39 year old civil servant at Derby City Council, Alan Bleeks. At the Dusk Till Dawn Casino in Lenton, Mr Bleeks was enjoying a cash poker game, when his first ever Royal Flush won him £1,000.
But that wasn't the end of it. Because of his win, Mr Bleeks received a chance to spin a 52 cards wheel with a top prize of £20,000, if it stopped on an Ace of Spades, or a "smaller" prize of £10,000, if it landed on any other ace. There was a 700,000 to one chance of that to happen… and it did! Exhilarated and equally surprized, Mr Bleeks couldn't believe his eyes: the wheel had stopped on an Ace of Diamonds!
I play poker for a hobby and for making money. I have been playing poker for 20 years and I have never hit a Royal Flush. When I won £1,000, I wasn't that interested in the wheel, but I spun it and it hit the Ace of Diamonds. I am a civil servant… so that is a major amount of money. I have never won more than £1,500, so £10,000 is my biggest poker win and I did not win it by playing poker.
Planning to use the prize to pay his mortgage off, Mr Bleeks talked about his experience with playing poker, calling it a "constant battle".
I started playing poker 20 years ago, but it took me eight years to win the first tournament. I do not win enough to change my life, but you never win, you win back what you have lost. It is a constant battle. When I was younger, people were worried it was gambling, but poker is a game of skill.
When interviewed, the club marketing manager at Dusk Till Dawn Casino, Fred Wise, said: "We are really pleased to see Alan have the big win this weekend. This is a huge result for him and a great start to the New Year. Congratulations, Sir!"
We are very pleased for Alan Beeks and congratulate him on his fantastic win too!
Gambling Cons, Scams and Scoundrels
Now that is luck!
19 Jan 2017
Skins Gambling Site Prosecuted For Allowing Under-Age Gambling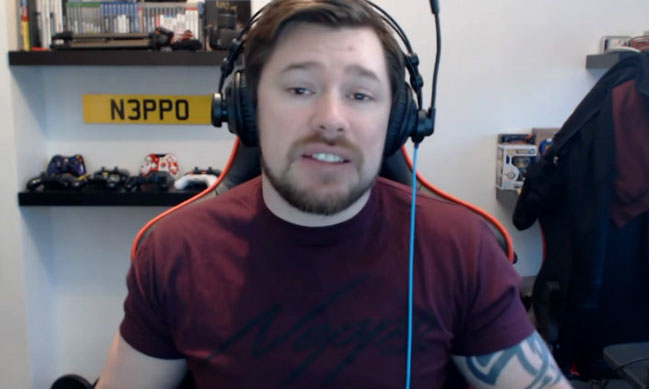 An Online Skins Gambling website for the first-person shooter game Counter Strike is being prosecuted for allowing under-age gambling to take place.
The website is operated by the popular FIFA YouTuber Craig 'Nepenthez' Douglas and Dylan Rigby. The pair have been charged with promoting a lottery and advertising unlawful gambling and also allowing under-age gambling to take place by the Gambling Commission.
It is estimated that the gambling of in-game items, also known as 'skins' is worth over $4 billion. This new form of gambling does not currently have any direct regulation but is being prosecuted under the general Gambling Act.
"Two men have been charged with offences under the Gambling Act in what is believed to be the first prosecution involving betting on video games.

Dylan Rigby and Craig Douglas, who are both from Essex, are charged with promoting a lottery and advertising unlawful gambling.

Mr Douglas is also charged with inviting children to gamble."
Gambling Cons, Scams and Scoundrels
Skins Gambling Site Prosecuted For Allowing Under-Age Gambling
1 Oct 2016