Fruit Machine Bandits Caught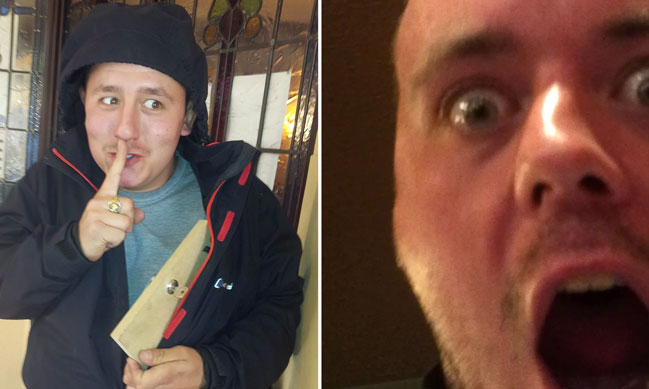 Daniel Hutchinson, 24 and Benjamin Robinson, 29 from Skegness were known as the 'Fruit Machine Bandits' for breaking in to land based fruit machines across the country.
The pair was pretty good at what they did; wearing balaclavas and armed with the tools they needed to break in to the machines. The pair was so proud of their achievements they were stupid enough to document their crimes on their mobile phones with big smiling selfies to show off their crimes.
Unfortunately, for the pair they were pulled over by the police who discovered over £1000 in pound coins along with over £2000 in notes. When the police checked their mobile phones they discovered many of their crimes illustrated in selfies, incriminating the pair beyond any doubt.
We knew we hit the jackpot when we investigated these lemons.

These offenders carried out a string of crimes with no thought for the businesses they were targeting – but ultimately their greed, arrogance and affinity for 'selfies' proved to be their downfall," said Walker.

We're pleased that our operation to target cross-border criminals continues to disrupt the activities of offenders such as Hutchinson and Robinson. The investigation showed that that they were targeting fruit machines around the country.

It sends out a clear message that anyone travelling into North Yorkshire to commit crime will be caught and brought to justice.
The pair were sentenced at Bradford Crown Court. Robinson recieved a 32 month sentence while his accomplice recieved a 6 month sentence, suspended for 2 years.
Gambling Cons, Scams and Scoundrels