Inside Job on the Slots at the Mohegan Casino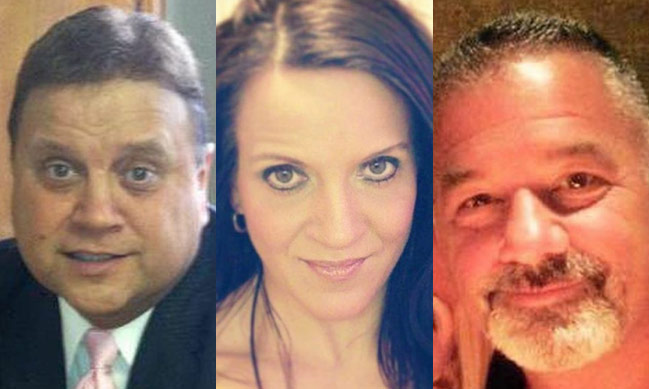 Above: Mark Joseph Heltzel, Rochelle Poszeluznyj and Robert Pellegrini
The Mehegan Casino in Pennsylvania was the victim of an inside job when the Vice President of Player Development Robert Pellegrini teamed up with co-worker, cocktail waitress Rochelle Poszeluznyj and a regular patron of the casino to defraud the casino.
The scam masterminded by Pellegrini is said to have amassed the three co-conspirators $418,793 in winnings. Waitress, Poszeluznyj would copy the comp card numbers of patrons when they used them to pay for drinks. These were then passed on to Pellegrini who had access to comps system to make counterfeit copies of the patron's cards. The cards were then credited with complimentary free slots play, over a year he had credited a total of $478,000 to the counterfeit cards.
Mark Joseph Heltzel, a regular at the casino was given the counterfeit comp cards and played through the free slot play. In just over a year he played through nearly half a million dollars, earning the group a total of $418,973 which they split between themselves at a local bar after Heltzel collected his winnings from the casino.
The scheme only came to light after a co-worker; table dealer Matthew Crane reported the scam to the police. He and Poszeluznyj had been involved in a relationship which had turned sour when he had found out she had been involved with Heltzel.
All three have been charged, with Pellegrini facing 177 counts including theft, identity theft, criminal conspiracy, winning by fraud, computer trespassing and misapplying trusted property.
Gambling Cons, Scams and Scoundrels