Be a Pro Satellite Poker Player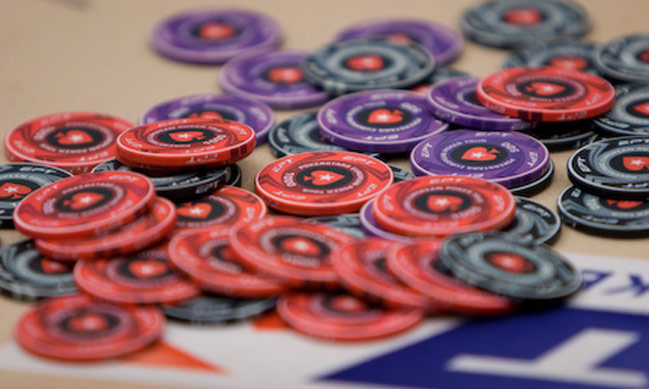 The poker landscape has changed much over the years since Black Friday, when the U.S. government brought down some of the biggest sites in America. Gone are a huge amount of affluent U.S. players with lots of money to burn and an appetite for loose play and gambling.
Now you will not find any Americans legally playing on Pokerstars and the raft of new players have dried up to a trickle. Now you will find a much tougher pool of players grinding it out in cash games and sit-n-go's playing much tighter games with smaller margins.
It has now become a pool of sharks, beginning to eat each other as fresh fish are few and far between and finding the standard cash games and tournaments too tough to hang around.
The sites themselves, who used to welcome the big winners, who they made celebrities in their own right, would turn over large amounts of money playing thousands of hands a week are now in the sights of the poker networks. They now see these sharks as a problem as the new players don't stand a chance, finding the games too tough. Gone are the generous rake back deals and VIP packages as these players are scaring off the fresh blood.
While the Cash games and standard tournament have become much tougher with very few soft opponents, satellites still offer some very easy games to profit from. These kinds of tournaments attract a lot of smaller stakes players wanting to hit the big time for a small outlay and will often play loose and fast.
There is only really one site that allows you to play satellites and then cash them in for tournament cash to enter different tournaments instead of the tournament the satellite feeds in to, which is Pokerstars. You are also able to cash in your Pokerstars tournament cash for real cash you can withdraw which for a small percentage fee. Only by swapping your tournament cash for real cash can you withdraw winnings out to make money from these kinds of tournaments. You could play other non-satellite tournaments, any winnings will be real cash you can then withdraw as well, but these will be tougher games.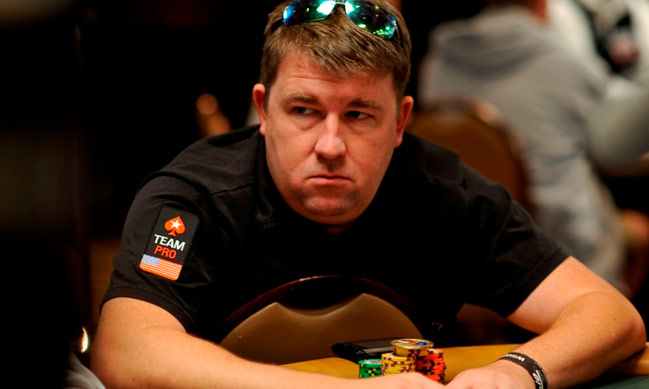 Above: Chris Moneymaker, probably the most famous winner of a poker satellite.
Most satellite tournaments tend to be in a turbo format with faster levels than a normal tournament which means you can play them quicker and make more money in the long run.
Rebuys tend to be the best format as there will be quite a lot maniac's who may rebuy dozens of times hoping to hit a sequence of wins to build a stack. These types of people can often end up spending more than actually buying in to the target tournament direct would cost.
There will also be plenty of people just buying in once and waiting for a big hand to go all-in with to double-up. Unfortunately these people are going to end up nursing a small stack for a long way unless they get really lucky with several premium hands.
Best Strategy for Pokerstars Satellites
If the tournament is as rebuy format it makes sense to automatically rebuy straight-away. It's going to cost you twice as much but you'll have twice as many chips and you can play patiently to begin with, waiting for premium hands you can look to get all-in with. With the big stack you can afford to be patient and still have a decent stack when a good hand comes along. Hopefully the table manic will call your Ace-King or Ace-Queen with any Ace has he will be chasing a big stack.
If you get unlucky early and bust out you can rebuy as long as the average stacks aren't too big. If it's late in the tournament then you are better waiting for a different tournament and writing the current one off as a loss.
Should You Buy an Add-on in a Satellite?
If you have made it to the end of the rebuy period and there is an add-on option then you should always buy the add-on as long you are not one of the big stacks. If you have 20,000 in chips it's not worth paying another rebuy to just get another 3,000 in chips. But if you are on 4,000 chips, an add-on will nearly double your stack to 7,000. One all-in against the chip leader on 20,000 will get you level on 14,000, but won't make any difference to the chip leader because he already has everyone covered. The add-on is usually good value as well, your entry fee may only get you 1,500 in chips but an add-on is usually much more, quite often double the amount of chips.
After the add-on, if you have a decent stack you can still afford to wait for decent hand but also look for good spots when in position to steal the blinds. It best to avoid taking on the really big stacks who may call to take you out and also players with only a few blinds, with really small stacks as they'll probably have odds to call and can't afford to wait much longer.
Playing the Bubble in a Satellite
Whereas in a regular tournament the big prize money goes to the top few places, in a satellite the prizes are shared equally between the players who make it to the end of the tournament. Bubble play becomes important in these types of tournaments; the person who finishes first with 200,000 chips gets the same prize as the person who nursed through a few thousands chips and just scrambled home. By picking a few spots to double-up or steal the blinds you can then afford to fold hands late-on to make it past the bubble and in to the prizes. You don't want to be risking your tournament life unless you have the nuts or you have no other option but you also don't want to let your stack dwindle to a point it has no fold value against anyone else well before the bubble.
The Pokerstars Sunday Million satellites, usually run before the big tournament on Saturday and Sunday are great tournaments to play in. With just $10 buy-in's to earn you a $215 prize they can be quite lucrative. Set yourself a sensible budget of $30-$50 (small tournament fees will apply) per tournament which covers you for entry, automatic rebuy, add-on and the option of a double rebuy if you bust out fairly early on. Once you get used to this type of satellite tournament format you can expect to be cashing in them regularly and making a nice profit.